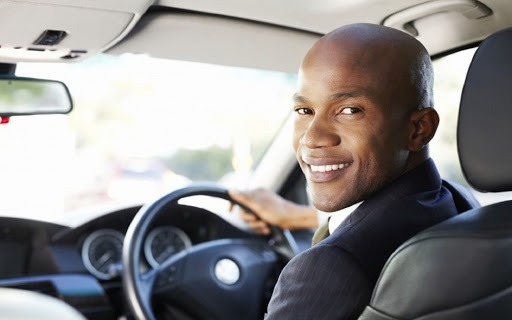 Top Car Rental Services to Check Out When You Visit Uganda
Are you planning to travel privately this season in Uganda and you would like to enjoy quality, reliable and affordable car rental services in Uganda? We are glad to inform you that you have come to the right place. At Rent A Driver Uganda, we pride in offering reliable and unique road trip services at a pocket-friendly price such as; Airport transfer, self-drive, chauffeur-driven car rental service, long term and short hire among others.  We provide a wide range of vehicle fleet that are in a good condition to manage all road conditions including remote areas.
Here are the top car rental services to check out when you decide to visit Uganda;
Self drive
Grab a chance to explore Uganda at your own leisure and pace on a holiday vacation. A Uganda self drive road trip allows you to delight in a fascinating private adventure; there is chance to enjoy a lot of freedom plus a flexible itinerary hence you can as well experience off-beaten-track attractions. Regardless of whether you are planning to visit a national park or planning to attend a business meeting, you don't need to share your road trip experience with strangers and this what makes the self drive extremely interesting.
Airport Transfers
Planning to enter or leave Uganda through Entebbe international airport, don't hesitate to contact us here at Mumwe Global safaris for affordable airport transfer services. we advise travelers to think of making an early online booking of the airport pick up and drop prior to the dates of travel to whichever destination in the country.
Hire a driver
Enjoy a guided road trip with a professional driver guide whether its an airport transfer, a short city tour excursion or a visit to the remote parks of Uganda. we are delighted to offer you a well-trained, professional and English-speaking driver guide that gives you exceptional customer care on you're safari.
Bridal car hire
We are glad to be part of your wedding day planner for all your transportation needs. We provide a wide range of bridal car fleet that can make day stylish and extremely colorful. Stand unique and exceptional on your wedding with our affordable bridal cars that will impress all people on your occasion.  They include; Mercedes Benz, Land cruiser, and Limousine among others. With our smart and experienced drivers, we guarantee you ultimate comfort and a quality service of a lifetime.
Long- and short-term car rental services
Are you planning a long stay on your holiday vacation in Uganda or you have got an extended project? We advise you to think about a long-term car rental such that you save some dollars on your safari. On the other hand, flexibility and affordability is what every traveler would love to delight in while planning a lifetime road trip experience. Here at Mumwe Global Safaris, we pride in providing favorable long term car rental packages that can suit your travel demand. Enjoy our discounted long and short term offers when you hire a car with us; we have a wide range of vehicle fleet where you can choose your favorite rental car
The above are the top leading car rental services you need to check out when planning a trip to Uganda this season and you won't regret every dollar spent on your tour. For more information or bookings, simply send us an email on info@rentadriveruganda.com or call us on +256-700135510 or +256 414-699459 to speak to customer care personnel.