Wedding events is one of the exciting moments of a lifetime for a couple planning to stay together. The event occurs once in the life of a couples that is why a wedding day is considered as an important endeavor in the life of a couple. A lot of resources are organized to make the wedding outstanding and unforgettable. Some of the key items put together to make a wedding function include, Food, Wedding dresses, Drinks, Reception Venue and the type of Bridal Cars that transport the bride and groom throughout the wedding day.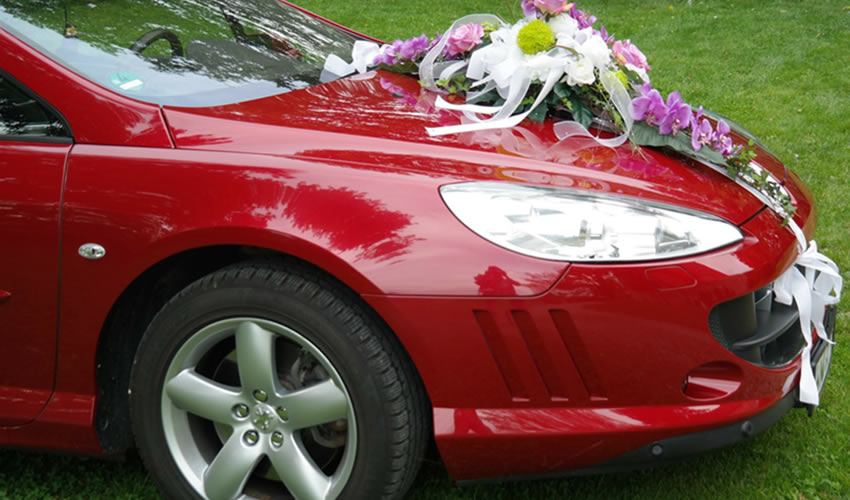 It is so unfortunate that some couples do compromise on the fact that they need to get wedding vehicles from a Car Rental Company who can assists them to arrange an extraordinary transportation on their wedding day. But instead rely on their friends and families that end up disappointing them on the last day of the event. Although borrowing a wedding car from your relatives, family or friends is not a bad deal and it actually saves you some dollars, these people are not reliable and thus they end up ruining our wedding events. This is not something a couple would love to experience on such a special day in their life.
Therefore, to run away from such bad experiences and issues that ruin your wedding day, feel free to contact our reservation team here at Mumwe African Skimmer Safaris Uganda to assist you with a wonderful arrangement of outstanding wedding car rental services that make your day magical and unique.
We pride in offering a wide range of wedding car hire fleet options which gives you an insight to choose one of your favorites. Arrive at your reception venue or church with a Stretch Limousine, Sports cars, Vintage, Hummer, Jaguar, Range Rover among others. Our Cars can be hired for both self-drive or chauffeur car hire with an experienced and exceptional driver.
Our wedding car hire services come along with addition benefits such as comprehensive insurance, unlimited mileage, your car arrive in time among other offers.
Why hire events cars/ Wedding Cars?
Transport mean
Bridal Cars are used as a transport mean for the couple plus their convoy, guests and family to transfer them to church, Reception or honeymoon destination. Make your wedding extremely unique and outstanding by arriving in an extraordinary and legit wedding car hire.
Unique experience
There are many vehicles on the market that can be mingled to act as wedding vehicles but wedding car hire service have been categorized and designed to offer a unique experience on your day.
Classy and style
Hiring a wedding car expresses out your class and makes your day extremely stylish as well as unusual from the rest.
Thyme/ trend
Depending on the digital world, wedding car hire is the trend or thyme of the changing world today. It brings order on your special day and allows you reach a level of satisfaction once in a lifetime.
Impression
A lot of couples hire wedding cars to impress their families, friends and relatives and it also puts the congregation at stake. By hiring luxury wedding cars, grab a chance to enjoy magical memories.
Comfort
Most of the commonly used Bridal Cars hire features unique attributes on both the interior and exterior. They have an air conditioning space, enough leg room space to stretch and window seats thus allowing you comfortable transportation on your day.
For perfect wedding car hire services, simply reach us by sending an email to our reservation team at info@mumwesafarisuganda.com or call us on +256-700135510 or Tel +256-414699459.