The Toyota Rav4 (4-wheel drive Recreational Active Vehicle ) is a small compact SUV manufactured by Toyota Motors, one of Japan's top car makers. The Rav4 comes in two versions namely the 3-door and 5-door versions each with a functioning AC and spacious space for cargo in the rear. The 4×4 Rav4 is fuel efficient, comfortable fitting all kinds of travel, its economical for daily transport, reliable for family travel, it has an increased cargo room perfect for couples planning to do self drive camping safari.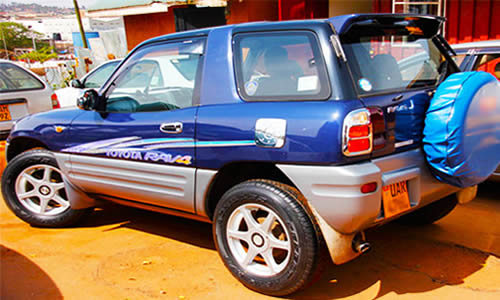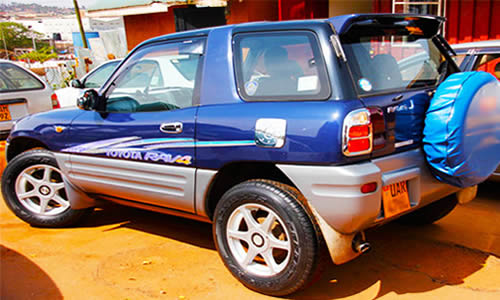 Rental Rates – From US$ 50 per day for self-drive and from US$ 65 per day with a driver. Both rates exclude fuel
Planning a safari, business or leisure road trip and need an affordable 4×4 car, you can hire a Rav4 in Uganda online with us and go enjoy the best of what Uganda offers on a self drive or driver-guided trip.
To book or inquire about avaiulability simply send us an email to info@rentadriveruganda.com or call us now on +256-700135510 ton speak with the reservations team.