The Toyota Rav4 (Recreational Active Vehicle -4 wheel drive) is a Japanese automobile vehicle also known as Sport Utility Vehicle (SUV), its manufactured by Toyota company.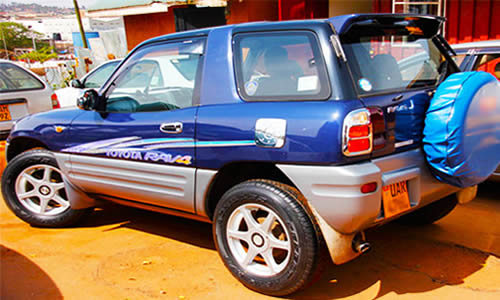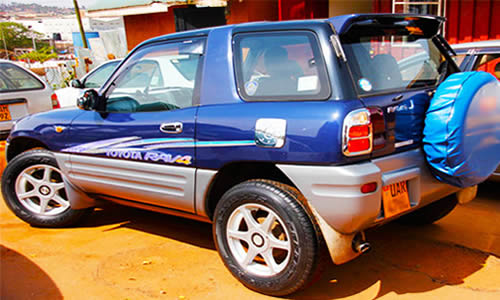 This 4×4 car is fuel efficient, comfortable fitting all kinds of travel, its economical for daily transport, reliable for family travel, it has an increased cargo room and has a higher visibility.
Prices – From US$ 45 per day for self drive and from US$ 65 per day with a driver. Both rates exclude fuel
Planning a safari, business or leisure road trip and need an affordable 4×4 car, you can hire a Rav4 in Uganda online with us and gio explore Uganda on your own.
To book the Rav4 today , simply send us an email to info@rentadriveruganda.com or call us now on +256-700135510 ton speak with the reservations team.