The safari van also known as a tourist van is a 10-seater minivan manufactured by Toyota. The safari van's 4×4 capability enables it to handle all types of terrain including tarmac, gravel and rough surfaces. The interior features adjustable seats with adequate head space & leg room as well as space for cargo in the rear. The most amazing feature about a safari van is the pop-up roof which is very useful during game drives as tourists get clear views of the wildlife and nature and also feel the wild air breeze along the way.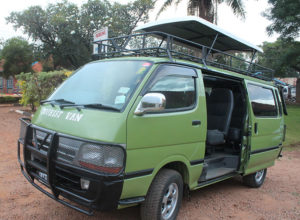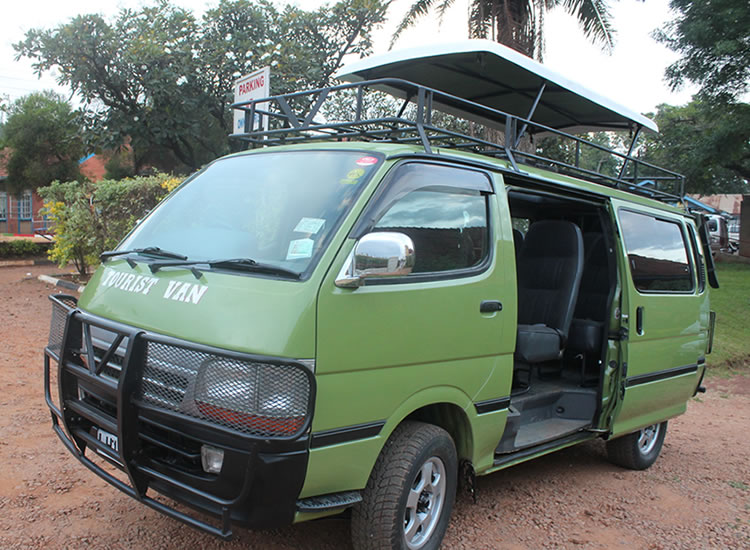 Are you planning a family or group road trip and require a strong 4×4 minivan to hire, we highly recommend you hire a safari van in Uganda given the space, comfort level & 4×4 mechanism. We at Rent A Driver Uganda offers well serviced safari vans along with well-trained driver guides at affordable rates and in case you prefer to self drive, that option is available at a discount offer.
Planning a group safari in Uganda , then you should get a group vehicle like the safari van. To book or inquire about availability simply send us an email to info@rentadriveruganda.com or call us now on +256-700135510 to speak with our tea. We guarantee to give you and the group a safe and comfortable road trip.