The Super Custom is also manufactured by Toyota company in Japan, the vehicle has got air con electric windows, fine seats from fine materials, sun roofs on top, it's a less fuel consumption, driver front displays fuel tank status, temperature of engine.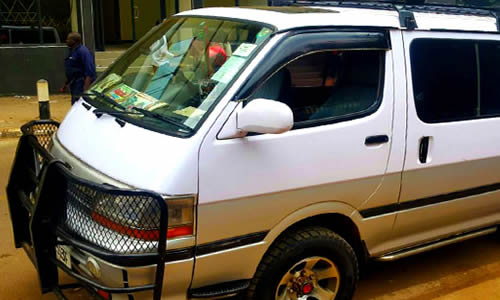 Its able to carry 7-8 people with luggage. This vehicle is good for Family picnics, touring game parks, and self drives.
Super custom Hire Prices- 100$ per day (with Driver no Fuel).
Contact us  to rent a super ciustom van for a safe and comfortable group road trip.