A lot of things take place in Kasese district which is located in the western part of Uganda. It booms with numerous tourists who come on safari to Queen Elizabeth national park & Rwenzori Mountains national park and the former processing area of cobalt in Kilembe. In case you want to be fully immersed in adventure, then this is the place to go for game drives, boat cruises and nature walks in the savannah park and a thrilling hiking experience on the Rwenzori ranges. Other activities done in Kasese district include agriculture, salt mining and trade and business for manufactured products.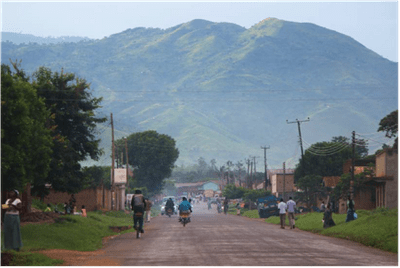 Located about 360 km from Kampala, Kasese has a number of trade centers and villages some of which have attracted different projects, both community and business projects. It is bordered by Fort Portal in the north, Kamwenge in the east and Rubirizi in the south. Its closeness to the border with DR Congo in the west also makes it a busy town. There are a lot of activities that may require you to hire a car in Kasese and we are at your service with quality and honesty.
Get reliable Kasese car rental services from Rent A Driver Uganda by making us your travel partner. You can hire a car and driver or self drive and drop it offat our car hire station in Kasese. To get the greatest of your travel needs, rent a driver to take you around Kasese and other parts of the country yet at an affordable fee. We have professional drivers that are well experienced, knowledgeable and familiar with lots of things in Uganda.
Are you organizing for a wedding or planning for a project, business or any other event that requires car hire in Kasese district? Get details and make bookings from our reservations team by sending an email to info@rentadriveruganda.com or make a call on +256-700135510 or +256 414-699459.