Located about 440km by road from Kampala, Arua is one of the busiest commercial centers in northern Uganda and specifically the West Nile sub region. There are a number of non-government organizations in this district and this calls for lots of movements to different areas. Whether it is a short or long term project, you need a good car and great car rental services and this is what we have got to offer at our car hire location in Arua.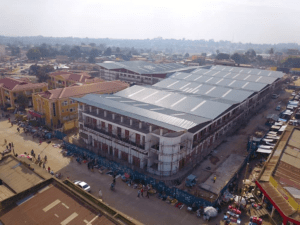 For adventure safaris in Arua, a visit to Kei and Wati mountains is a fascinating tour for hiking and scenic viewing. For wildlife, hire a car from Arua and travel to Kidepo Valley national park or Ajai wildlife reserve where game drives, birding and nature walks reward with amazing animals such as elephants, lions, buffaloes, cheetah and antelopes plus magnificent landscape like the Lamoj mountains. You are advised to hire a 4WD vehicles that easily maneuver through roads during such trips.
Arua also has a transport route to Juba, the capital of South Sudan. There are many lodges and hotels for restaurant and accommodation facilities, for example Pacific Hotel, Desert Breeze and White Rhino among others. With various infrastructures including education institutions like Bugema University, UCU, Muni University and many others and hospitals, Arua has greatly grown in just a few years back.
In case you want to hire a car in Arua to drive to any part of Uganda, we are the best car hire providers at your service. Getting around Arua and travelling out for different activities is best with a professional driver. You are avoided to rent a driver to ease you work and travel. However, if you wish to get around by yourself, there is a range of cars suitable for self drive. Get excellent car rental services by contacting us today through info@rentadriveruganda.com or call via +256-700135510 or +256 414-699459 for details and reservations.