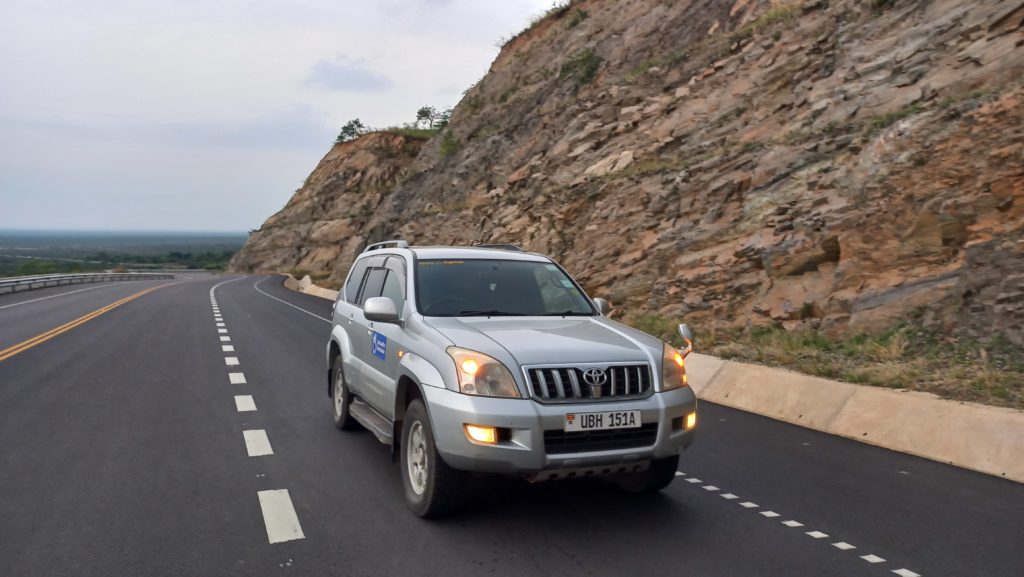 The Land cruiser TX Ronaldo is a full-size 4-wheel drive car manufactured by Toyota Motors; Japan's top car maker. The Ronaldo land cruiser has an eye-catching exterior and cozy air-conditioned interior that features well-spaced seats and adequate space for cargo in the rear.
If you are looking for an affordable and strong 4×4 Land cruiser for hire in Uganda for self-drive or driver-guided road, we highly recommend you book the Land cruiser TX Ronaldo. Its the perfect 4×4 car for long-distance road trips to remote destinations like parks and also can be used for city business trips. We at Rent A Driver Uganda offer well-serviced Ronaldo cruisers in black, silver and white colors for all types of travelers including solo tourists, couples and families.
Rental Rates : From US$ 100 per day with a hired driver excluding fuel
To rent a Land cruiser TX Ronaldo in Uganda for self drive or with a driver, simply get in touch with us by sending an email to info@rentadriveruganda.com or call us now on +256-700135510 to speak witrh our reservations team.