Mbale district is famous in Uganda because of the presence of Mount Elgon which is the major attraction there. The extinct volcano has the widest caldera in the whole world. Besides this magnificent attraction, Mbale is strategically located close to the border and near Tororo where cement is manufactured. The railway from Tororo to Pakwach goes through Mbale city.
The people of Mbale are very hospitable and also have a rich culture with one of the popular practices being the "Imbalu". This is a special occasion where males bravely present themselves for circumcision. Mount Elgon national park in Mbale is a good destination for mountain climbing and also involves viewing wildlife like buffaloes, antelopes and a few primates. Nearby Mbale city is Sipi falls with a sequence of beautiful waterfalls which are worth a visit.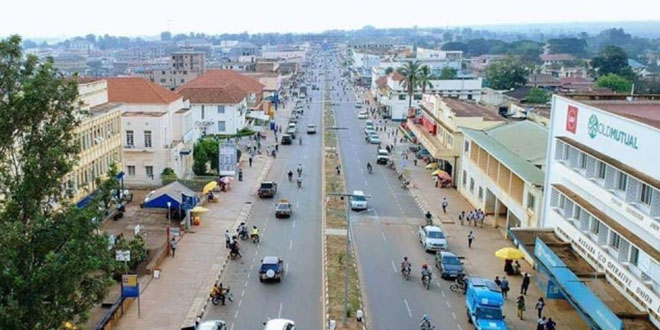 Lots of commercial activities are carried out around Mbale town and the town is a booming trade center. If you are a foreigner, it may not be easy and quick to get around Mbale but we have professional drivers that are always ready to offer excellent chauffeur services. Locals that are familiar with the area can hire a car for self drive to most of the locations.
We offer great car rental services from Mbale to any region of Uganda and drop offs at our rental station in this same district if you hire a car in Kampala city or any other destinations. To rent a car in Mbale for self drive or driver guide road trip, simply send an email to info@rentadriveruganda.com or call on +256-700135510 or +256 414-699459.