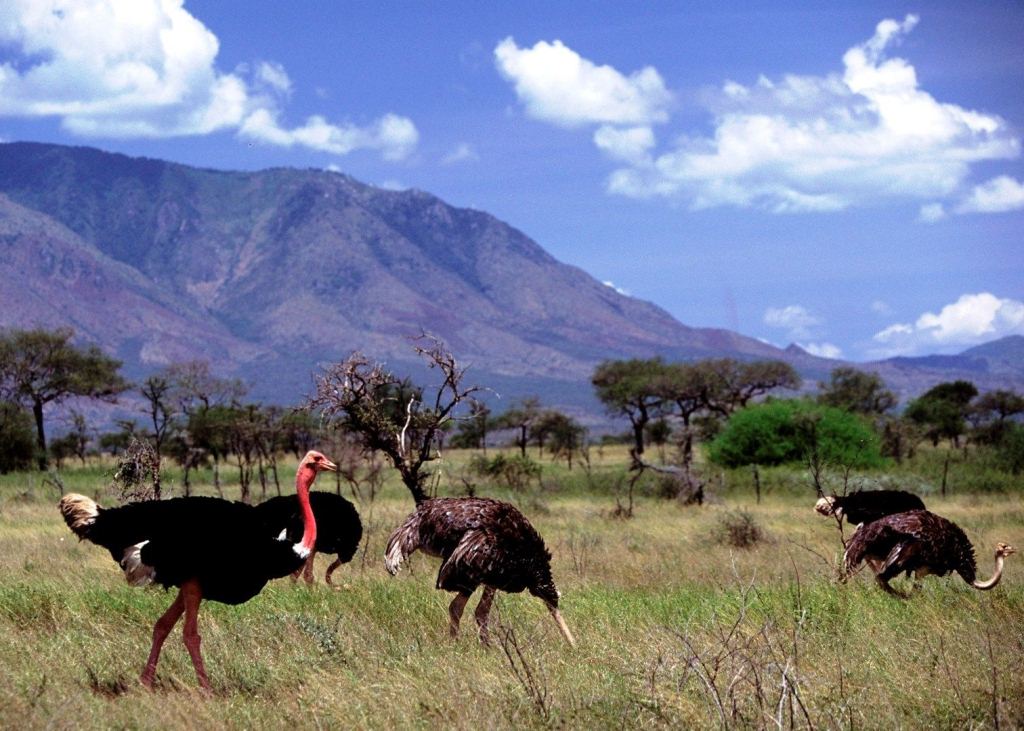 The 4 days tour takes you to Kidepo valley national park is one of the top leading destinations for nature and wildlife lovers. It is located in north eastern Uganda about 10 hours' drive from Kampala. The park features a remote and wild savannah landscapes that will require you to have a 4×4 safari vehicle. The tour offers you an insight to delight in the most authentic touch and feel of Africa. Kidepo valley national park is known for hosting impressive populations of animal species plus other intriguing attractions like Mount Morungule, Narus valley, Kidepo valley, the Narus river that bisects the park to form a magnificent Panoramic terrain.
Safari highlights
Day 1: Transfer to Kidepo valley national park
After your morning breakfast, meet and greet with your driver guide and begin the 10 hours journey to Kidepo valley national park. It important to note that the park is far away from Kampala so you will have to wake up early for the long journey and beat the traffic jam. Enjoying lunch enroute plus other several stopovers to allow you stretch, purchase some refreshments and snacks that keep you busy as you delight in the eye-catching landscapes along the way. Upon reaching the park, check in at your booked lodge, have dinner and an overnight stay.
Day 2: Morning game drive and cultural experience
After your early breakfast, head out for a morning game drive to explore the park as you search for the majestic wildlife. The game drive allows you to delight in great sightings of the mesmerizing landscapes, stunning wildlife which tends to be extremely active at this time. You see animals like elephants, giraffes, zebras, buffaloes, Elephants, leopards, occasional cheetahs plus many colorful bird species. The park is another enchanting site for birding hosting unique and rare species like the Somali ostrich. Other bird species include; Jackson's hornbill, Abyssinian scimitar bill, chestnut weaver, greater kestrel among others.
After the breathtaking experience, return to the lodge for lunch and in the afternoon delight in a guided nature walk that takes you to explore various landscapes on foot. On your walking safari, see many animals, birds plus grab an insight to experience the beauty of the park.
Day 3: Hiking Morungole Mountain and community visit to the IK People
On this day wake up early for breakfast and drive to the park headquarters for briefing about the hiking exercise. Later transfer to the starting point and begin the hike to mount Morungole. The mountain stands on an elevation of 2,750 meters above see level and it is located in the southern section of the park. Hiking Mount Morungole is quite strenuous but offers thrilling lifetime memories. Ascending and descending the mountain takes you about 8 hours depending on your level of physical fitness. Upon reaching the summit of the mountain, grab an opportunity to meet and greet with the IK tribe of people who are living as a small community here. Enjoy observing their unique local daily activities like cattle keeping and also get entertained with the interesting traditional cultural dances and songs. Later, your driver guide drives you back to the park, dine and enjoy an overnight stay.
Day 4: Departure back to Kampala
This is the last day of your safari, therefore you need to wake up early for breakfast, check out and set off for Kampala.  Enjoying lunch enroute and arriving Kampala in the late evening, your driver drops you at your hotel of residence in Kampala.
End of the trip 
Are you a nature and wilderness lover, Kidepo valley national park allows you to delight in this kind of safari adventure? And in case you are in need of a road trip to the park. Feel free to contact our travel experts for an affordable quotation. For bookings and inquiries, you can reach us on info@rentadriveruganda.com or call the reservations team on +256-700135510.