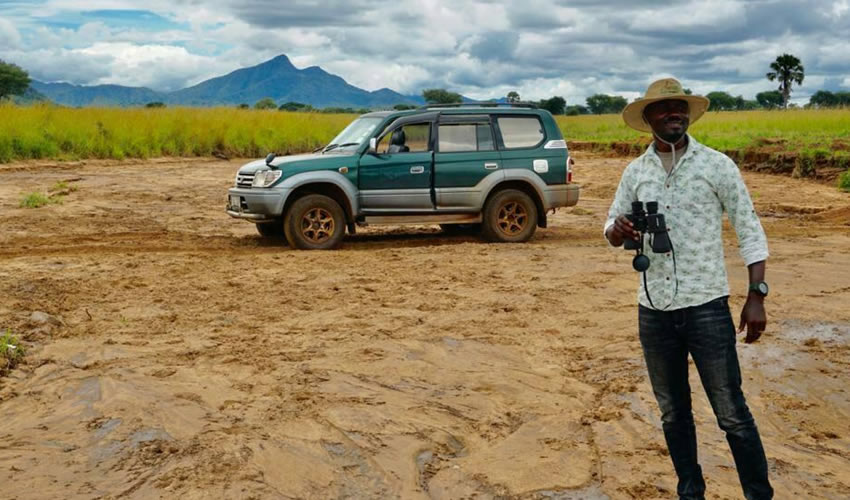 Rent A Driver Uganda offers professional and experienced private drivers in Uganda at pocket-friendly rates. Under Mumwe Global safaris, we offer guided road trips in well-serviced vehicles and once you decide to book with us, rest assured you will get where you are going safely, comfortably and most importantly arrive in time.   Our chauffeurs & rental cars are also available for park tours, business trips, weddings,  projects among other services.
Our team of passionate well-trained drivers have been to several destinations within Uganda including the city, national parks & other popular tourist spots. With adequate knowledge about the routes, background information about places and wildlife, you can be ensured of an informative road trip with Rent A Driver Uganda All our chauffeurs have the necessary documents: driving permits, Government security clearances and first aid certificates.
Not only do our Ugandan drivers have valid driver permits, they've also been to some of the best driving schools in Kampala. Each is fully competent in all matters of professional chauffeuring such as dignity, trust, responsibility, security awareness and route planning.
Our drivers are fluent in the following languages: English, Kiswahili, Runyakitara, Spanish, French and Germany. Whether you want to rent a RAV 4, Land cruiser,  Mercedes Benz, Coaster buses or Super custom van with a driver; we will be more than happy to offer you our services.
When you rent a driver in Uganda with us, be assured you will get excellent services worth every penny you pay. For more information About Rent A Driver Uganda, contact us through info@rentadriveruganda.com or call us on +256-700135510.
Check out our reviews –
If you are looking for a trouble free experience - this is the company to go for.

We booked a driver to go from Rwanda to Uganda and back.... read more Very smooth booking process, easy and reactive communication and fair prices.

The best though was our driver Herbert. He was extremely professional, flexible and knowledgeable on the countries. It was a real joy to travel with him and we recommend him 100%.

Indeed we were quite sad when we had to leave and continue our travels without his services.

All in all five starts more than deserved.

Philipp H


February 15, 2023

Phionah was our kind and helpful contact to hire a car and a driver for our 10 days tour in Uganda's national parks and Jinja.
We really enjoyed to discover... read more this beautiful country. A big thanks goes to Anthony our driver and guide who made our trip a wonderful experience. He drives safely, we never felt in danger, always on time, drove us to beautiful places outside our programme, was very helpful when arriving at hotels, to get permits, to be in the right places and on time to start safaris or animal trekking.
We really appreciated how he handled a car issue we had in the middle of our trip in a responsible and safe way.
He has good contacts in many lodges and touristic places. One day as we were disappointed as we could not see the climbing lions during a safari, he managed to know by his contacts where we could see them and brought us to see 3 lions on a tree.
We recommend the company especially Anthony as a driver.

Lorybella62


February 4, 2023

We had an amazing experience with Rent A Driver Uganda. The booking was easy and they were quick to respond to all of our questions. We planned a 6 days... read more roadtrip and we paid cash on arrival.

We really want to recommend our driver Anthony, he had excellent driving skills (roads in Uganda can be tricky sometimes). He managed time very precisely, he was very professional, he knew the country very well and suggested some stops for us. Also, thanks to him, we tasted local food and drinks. We learn so much about the culture through him and he was really good company. We consider him as a friend now !

Thank you to Rent a Driver Uganda and to Anthony for our marvelous trip in Uganda!

Davidmongrain


January 13, 2023