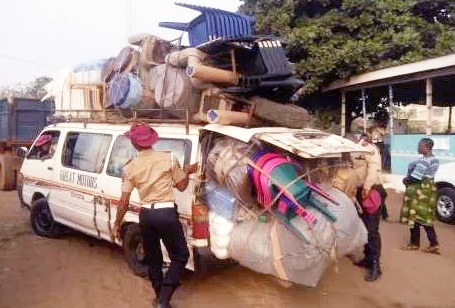 Top Uganda Traffic Offenses And Their Penalties
Uganda is a magnificent country popularly known as the "Pearl of Africa" due to its fascinating natural wonders situated in different parts of her motherland. Many travelers love to take a drive on their own while exploring the Pearl of Africa's beauty, however, it is paramount to note there are various traffic rules and regulations that have been set by the Ugandan government to ensure a safe and secure road trip to all travelers.
Due to some sort of road carelessness by many drivers, the Ugandan government has come up with traffic penalties purposely to enforce a secure road atmosphere. The traffic rules and regulations should be strictly followed otherwise you will be subjected to tough penalties with either jail or fee charges. In this article, we are more than delighted to present you the top Uganda traffic offenses and penalties you may face failure to obey the traffic rules;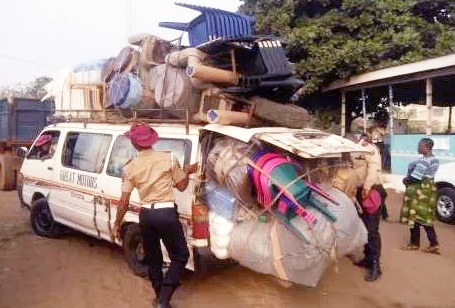 Overloading
This is not only dangerous to human life but also to roads so it is strongly prohibited by the Uganda National Road Authority, failure to do so the maximum fine is 1,200,000(ugx) and the minimum is 300,000(ugx).
Driving a vehicle under Dangerous Mechanical Condition (DMC)
Unfortunately, this is one of the regulations that is awfully abused yet it's punishable under the Traffic and Road safety regulations. This offense attracts a fee of 300,000/= and 1.2 million ugx or imprisonment of not less than two years or six months.
Careless driving
This involves driving in a way that puts other road users' lives in danger and your own at risk. It is considered as an abuse of road guidelines. This crime leads to a fine of between 1.2 million ugx and 1.8 million ugx or even imprisonment of two to three years.
Driving under influence of Alcohol
It's also among the grossly abused regulations but fortunately, the campaign nicknamed "kawunyemu" was launched and since 2014, it has been operating. If caught driving under the influence of alcohol, the penalty is imprisonment between six months and two years or 300,000ugx and 1.2million ugx.
Driving without a valid driver's permit
many traffic offices categorize this as illegal driving yet you don't qualify, in this case, the fine ranges from 600,000ugx to the maximum of 3,000,000ugx or a prison term of between one to five years.
Failure to report an accident
This is an offense committed either knowingly or unknowingly and many road users just drive off a crime scene not knowing that it's their obligation to stop and report the fatal accident. The fine is 100,000ugx and the maximum is 600,000ugx.
In case you are planning to self drive in Uganda for the first time, we hope you find the above information helps to ensure a safe and comfortable road trip as you get round, for more information on how to avoid such offenses and penalties on Ugandan Roads, feel free to get in touch with our reservation team by sending an email on info@rentadriveruganda.com or call us directly on +256700135510, +256414699459