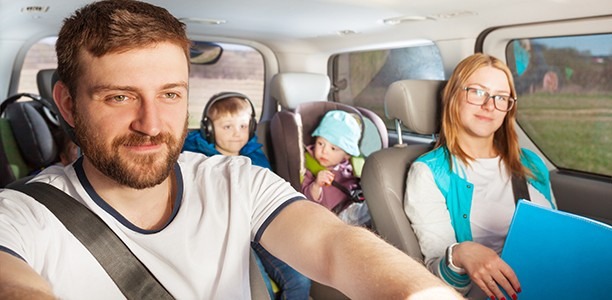 Why You Should Try Out Self Driving In Uganda
Guided safaris have for long been the most popular way to explore the African continent but today self drive tours are increasingly getting more and more popular. One of the factors that are favoring self drive in Uganda today are the various car rental companies that offer different kinds of vehicles for hire making the experience an affordable option to traverse around this beautiful country. Uganda has good infrastructure connecting the city to different corners that will take you to your dream destinations.
Are you an adventure tourist planning to safari Uganda this season? A self drive safari will get you closer to the nature of Uganda at your own pace. Self driving comes with a number of benefits as explained below
It is easy to hire a car in Uganda
Car rental companies are on the rise in Uganda and it is easy to find a reputable company. Go online and search about rental car services in Uganda and the top companies will be displayed together with their services and cars. Mumwe Global Safaris is a trusted tours and travel company with car rental services offering well serviced cars for self drive including Toyota Rav4, Toyota Prado, Toyota Hilux and Nissan Patrol among others. A convenient way to book for your rental car is booking online. Your car provider will do every step online including sharing pictures of the car you choose to hire.
Cost efficiency
Travelling around Uganda with a guide is a great thing but it comes with an extra cost. So people traveling in small groups and solo find their safari quotes being relatively expensive yet getting around on a self drive trip ensures you save some money for other things.
Freedom to travel anywhere
From the wilderness plains of Kidepo national park through the savannahs parks to the tropical forested parks in the southwestern corner, Uganda has a wide range of destinations great for safaris. Each of these places offers a unique and adventurous experience for a self guided tour. You can choose to go anywhere at any time.
Flexibility                                                           
Once you confirm with your tour operator for a guided tour, it tends to tie you down to a specific date especially if you are a big group. Self-guided travel allows you to select any day you wish to start your tour.  Choose which places to stopover en-route and how long to spend on breaks through the journey.
Free interaction with locals
Once your safari commences, the safari guides are responsible for your safety until they finally drop you at your hotel or airport to end the tour. You realize that they try to limit you from interacting with the locals during the explorations. On the other hand, self-guided tours allow you to freely meet and interact with the locals that you come across. These kinds of interactions give an essence of the experience when you listen to their stories firsthand.
Greater comfort and privacy
The amount of privacy and freedom that travelers enjoy while on a self-guided tour is much more than when traveling with a safari guide. You are independent and feel more comfortable to do anything because you are with your friends or family.
With the above benefits, self drive in Uganda is becoming more popular and yet is very interesting especially for travellers with an adventurous spirit. Are you this kind of travel junkie? Get in touch with us to book a car for your next trip through info@rentadriveruganda.com call our reservations desk on +256-700135510/ +256-414699459.