Uganda is a landlocked country situated in East Africa and despite being landlocked, the country is one of the most bio and culturally diverse destinations. Uganda is home to 331 mammal species with 7 endangered and 17 nearly threatened, up to 1060 bird species, and over 50 heterogeneous tribes making it the ideal African safari destination for all types of travelers.
The majority of visitors to Uganda love to explore the national parks and reserves but they are not cheap places given the costs of top tourist activities and accommodation. But that should deter you from exploring Uganda as there are some attractions that are pocket-friendly and ideal for travelers planning a budget safari in Uganda alone, as a couple, family or small group.
6 Cheap Places To Visit In Uganda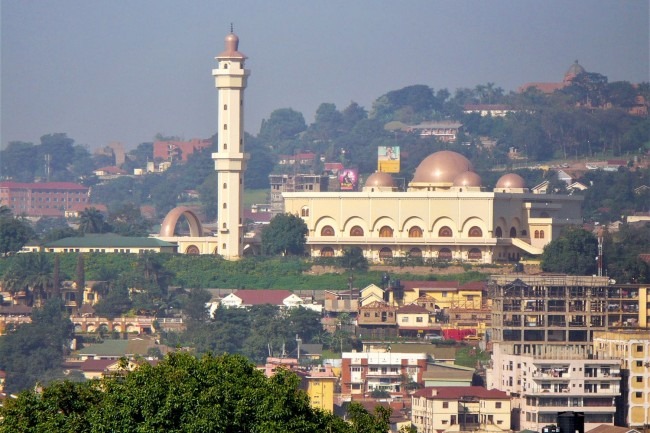 1- Kampala city – The capital of Uganda is the largest and busiest destination in the country normally used as a base for tourists to explore the rest of the country. But that's not all you will get in Kampala as it's a nice destination to sample the culture of Uganda visiting top local cultural and religious sites at amazing cheap prices that range from US$ 6 to 30 per person. Some of the top affordable places or attractions to visit in Kampala city include Kasubi tombs, Bahai Temple, Ndere cultural center, Uganda Museum, Martyrs Shrine, Gaddafi mosque, Namirembe cathedral, Idi Amin's torture chamber among others.
2- Entebbe city – This beautiful lake-side city is always the first destination travelers flying in get a chance to explore since it's home of the International Airport. Situated just 36 km from Kampala city, Entebbe is another cheap place to visit in Uganda where you will get both cultural and wildlife experiences.  The majority of places you will be visiting in Entebbe will range from US$ 10 to 40 per person and some of the most popular things to do in Entebbe include visiting the Uganda Zoo, Reptile Village, Botanical gardens, beaches, Lake Victoria water trips and the neighboring off-shore Ngamba Chimpanzee island.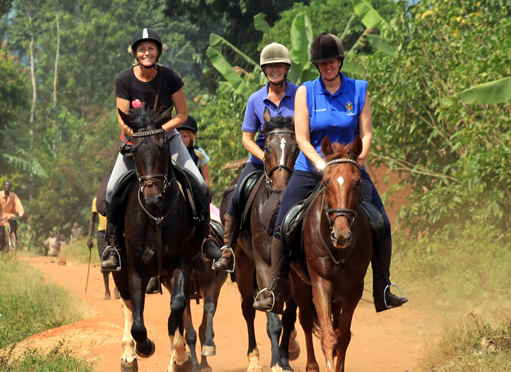 3- Jinja – Situated 81 km east of Kampala city on the northern shores of Lake Victoria is the marvelous Jinja town- the Adventure Capital Of East Africa. Jinja is a tourist destination beaming with lots of adventure activities both on land and water and surprisingly, the majority are cheap and perfect for all types of travelers. White water rafting is expensive depending on the package or number of people but you can go for the half-day rafting adventure which much cheaper. Other cheap activities to do in Jinja include the Source of the Nile tour, Sun-doner cruises, Horseback riding, Bungee jumping, biking, Quad biking, river tubing and speed boat trips among others.
4- Ssese Islands –  Another cheap place to visit in Uganda is the Ssese Islands, an archipelago of 84 islands situated in the northwestern region of Lake Victoria. Locals and foreigners love to visit the island for honeymoons, exclusive beach parties, camping,  couple or family getaway – the affordable lake-side-facing hotels will give you some of the best accommodations on the island. There are plenty of exciting cheap things to do when on the island and these include horseback riding, swimming, sport fishing, biking, sunset cruises plus a boat trip to neighboring Ngamba islands.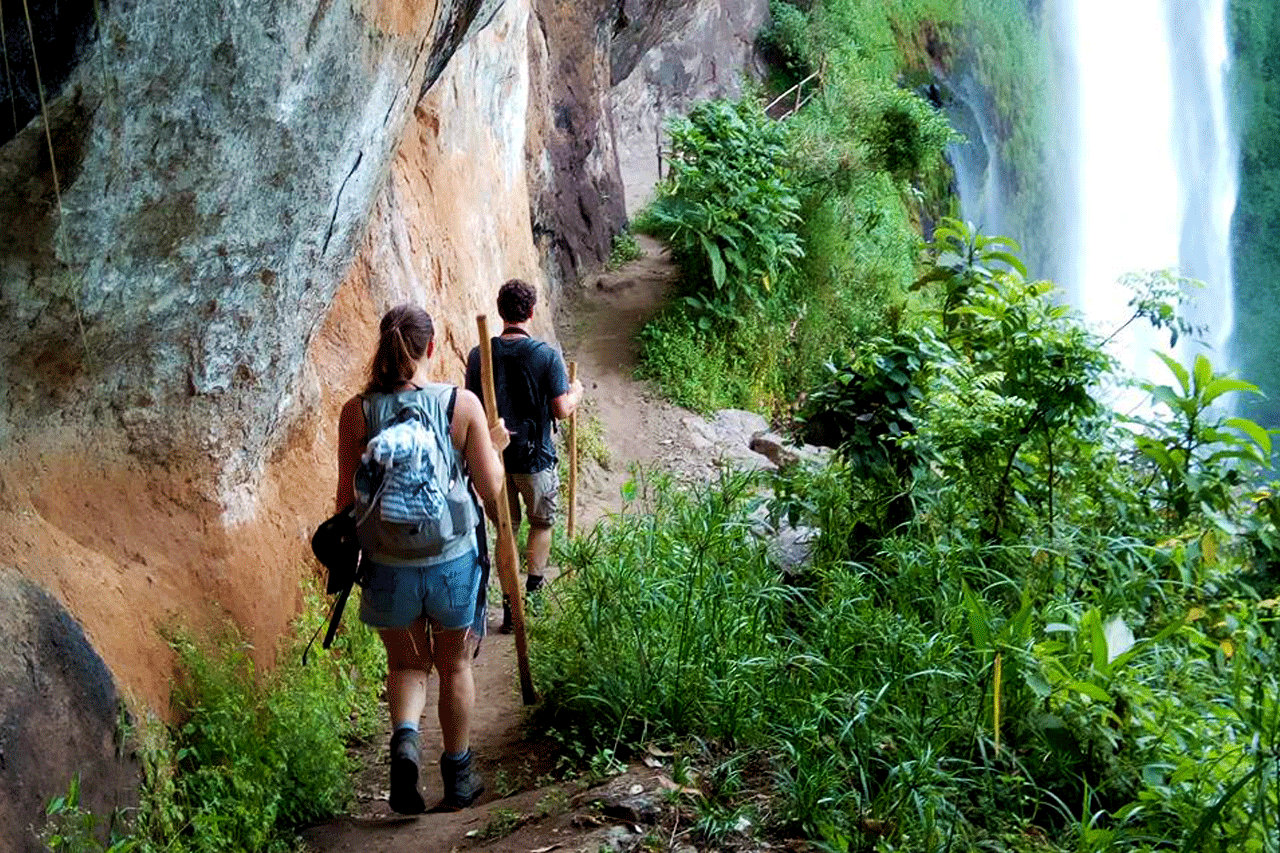 5- Sipi falls– Regarded as one of the most beautiful falls in Uganda, the Sipi falls is a series of three waterfalls strategically situated on the foothills of Mountain Elgon. A hike to the falls offers tourists an opportunity to get beautiful views of Lake Kyoga, Karamoja homesteads as well as coffee plantations owned by the Bagishu & Sabiny people. Some of the best activities to try out when you tour Sipi Falls include rock abseiling, hiking, bird watching, cultural visits among others all available at cheap prices that will suit your budget.
6- Lake Mburo national park– If you are looking for a short-budget safari in Uganda, then the best choice will be Lake Mburo given it's the closest park to Kampala & Entebbe. This means you won't have to use a lot of fuel when driving there plus the activities range between US$ 30 to 50 per person making Lake Mburo the cheapest park to visit in Uganda. Top activities to do in Lake Mburo include morning & evening game drives, boat cruises, bird watching, horseback riding at Mihingo Lodge, bicycling and nature walks.
So if you are planning to visit Uganda on a limited budget bit would love to get a rewarding culture and wildlife experience- then you should choose one or more of the above 6 cheap tourist places in Uganda. You can rent a car in Uganda for self drive or travel with a driver – just get in touch with us by sending an email to info@rentadriveruganda.com or call us now on +256-700135510 to speak with our reservations team.
Bryan Muhoozi