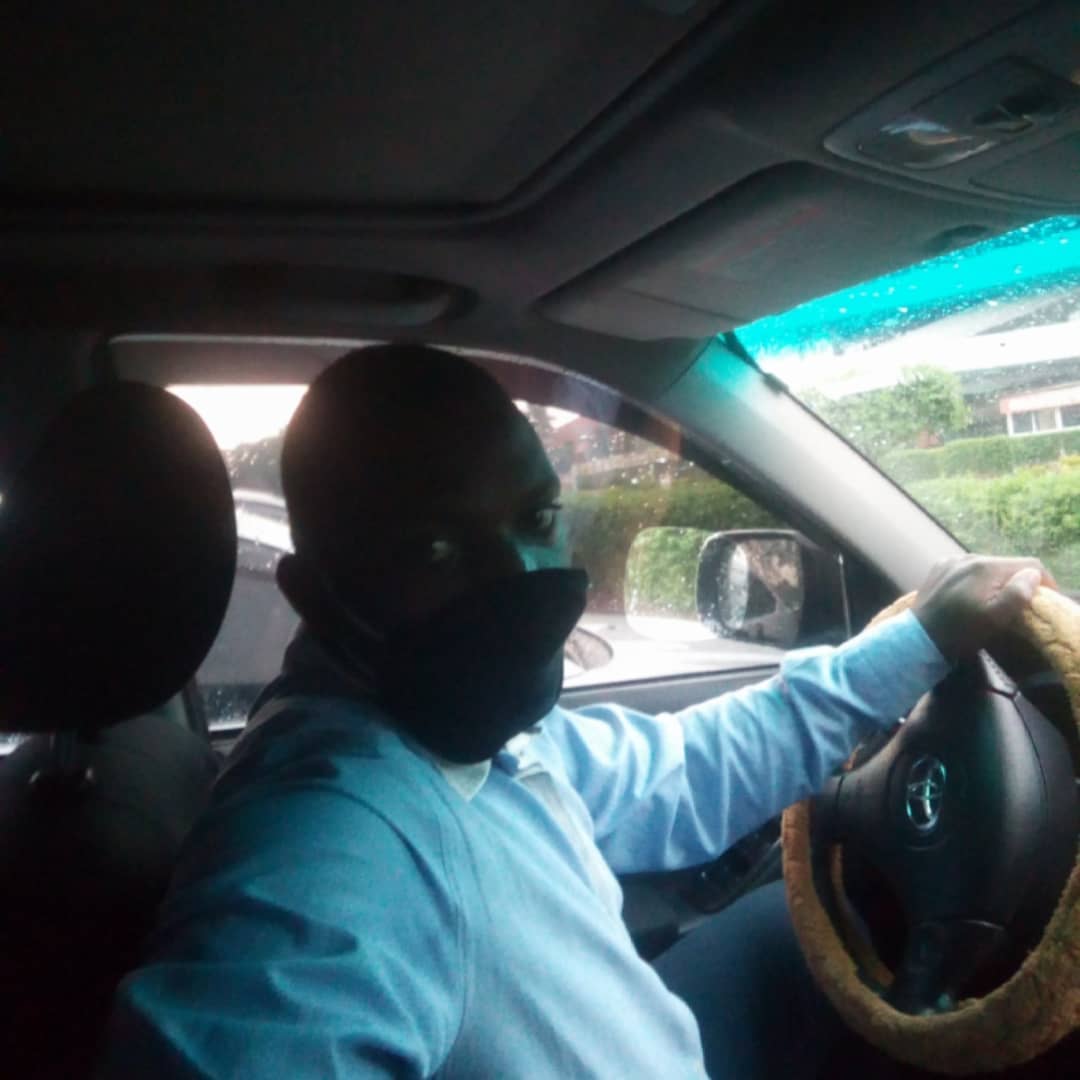 My Driving School Experience In Uganda
Driving is a controlled operation and movement of a vehicle, including cars, motorcycles, trucks, buses, and bicycles. Permission to drive on public highways is granted based on a set of conditions being met and drivers are required to follow the established road and traffic laws in the location they are driving. This evolution of the skills required to drive have been accompanied by the introduction of driving laws that relate to not only the driver but the drivability of a car. A vehicle is a machine that transports people or cargo. railed vehicles (trains), watercraft (ships, boats), amphibious vehicles (screw-propelled vehicles, hovercraft), aircraft (airplanes, helicopters, aerostat) and spacecraft. A professional driver must have physical skills to be able to control direction, acceleration, and deceleration for motor vehicles. The detailed tasks include Proper hand placement and seating position, Starting the vehicle's engine with the starting system, Setting the transmission to the correct gear, Depressing the pedals with one's feet to accelerate, applying brake pressure to slow or stop the vehicle, Operating other important ancillary devices such as the indicators, headlights, parking brake and windshield wipers, Speed and Skid control. Avoiding or successfully handling an emergency driving situation involves skills like, Observing the environment for road signs, driving conditions and hazards, Awareness of surroundings, especially in heavy and city traffic, making good and quick decisions based on factors such as road and traffic conditions, Evasive maneuvering, understanding vehicle dynamics, Left- and right-hand traffic.
It's a 30 days' course in which daily there is half an hour practice and the course fees is now about 600,000 Shs approximately $170. Different driving schools have different route plans, talking about my experience in Dembbe driving school, the driving instructor taught me about controlling a car, how to interpret rules and regulations, the do's and don'ts, instruct you about the gear to drive for example below 45 kmph, following the lanes in traffic, reverse, make 8 shape, park, slope driving, etc. Overall it is a good experience that makes one learn how to drive in every situation. Driving is both a mental and physical activity that involves self-training that addresses a lot of mental knowledge and preparation needed to drive well but it is not a substitute for professional driving instructor in a driving school. The big gap is always about being familiar with the physical skills needed to operate a motor vehicle well under all conditions. Friends and family can certainly teach you enough to get licensed, but the professionals will likely do a more beneficial job of preparing you for your license in less time.
First I would recommend that you to know the rules of the road backward and forward, the licensing requirements in details especially on what is recommended in terms of a new driver training. See if you can find the lesson syllabus of a driving school in your area to help your friends and family cover everything you need to learn and practice. One can say I can learn driving through friends and family but have these questions in mind then you will know that driving schools are a good option. Are your friends and family good drivers? Does their driving show that they know the rules of the road? Have they had accidents or driving citations? Do they show bad driving habits like inattention, too much speed for conditions, rude behavior towards other drivers, lack of seatbelt use, distracted driving? If so, then a driving school is a better option.  The sooner you obtain your license, the better because I was 20 years old when I passed my practical driving test and cannot imagine what life would be like in my 30's without driving a Car. In case one feels uncomfortable with the driving instructor he or she can "CHANGE INSTRUCTOR IMMEDIATELY" Driving can be one of the best skill sets, but you will require so much focus and attention towards your lessons. Before joining a driving school, you will have to find a reputed and trusted driving school.
For a first time learner, here is what you should expect
Sit in the driver's seat- When you start driving, it is vital to learn from the driver's seat. You cannot learn how to drive when you are just stuck with the paper resources or bookish knowledge. A good driving school will help you with proper practical and theoretical knowledge so that when you learn, nothing is missed about driving.
The instructor should work on your lacking– There is a big reason why you should join a good driving school, and one of them is that you will get the opportunity to improve and ask any questions where you are not sure. The right instructor will work on your weaknesses and help you in fixing all your improper habits. Work on your mistakes with the assistance from the instructor.
Appraisal every time you do good- This will motivate you to learn more about driving, and you can keep learning and sharpening your driving skills. This type of appraisal and motivation will help you understand more about driving, and a good instructor will surely polish your skills too.
More about parts of the vehicle- The driving school mentors will also teach you about the parts of the vehicle. During your sessions, you must know the different parts of a vehicle and their use. The instructors will guide you through the lesson so that you can learn everything about rules and regulations of driving.
In conclusion, one should endeavor to go to a driving school right driving school that will be beneficial in many ways. It is vital to be clear about your driving, and a good instructor will help you with the same. We at Rent A Driver Uganda take great pride in hiring some of the best drivers in Uganda highly considering the level of learning from a driving school, you can send in an application as a hired Uganda driver today by sending an email to info@rentadriveruganda.com or call us now on +256-700135510 to speak with the reservations team.