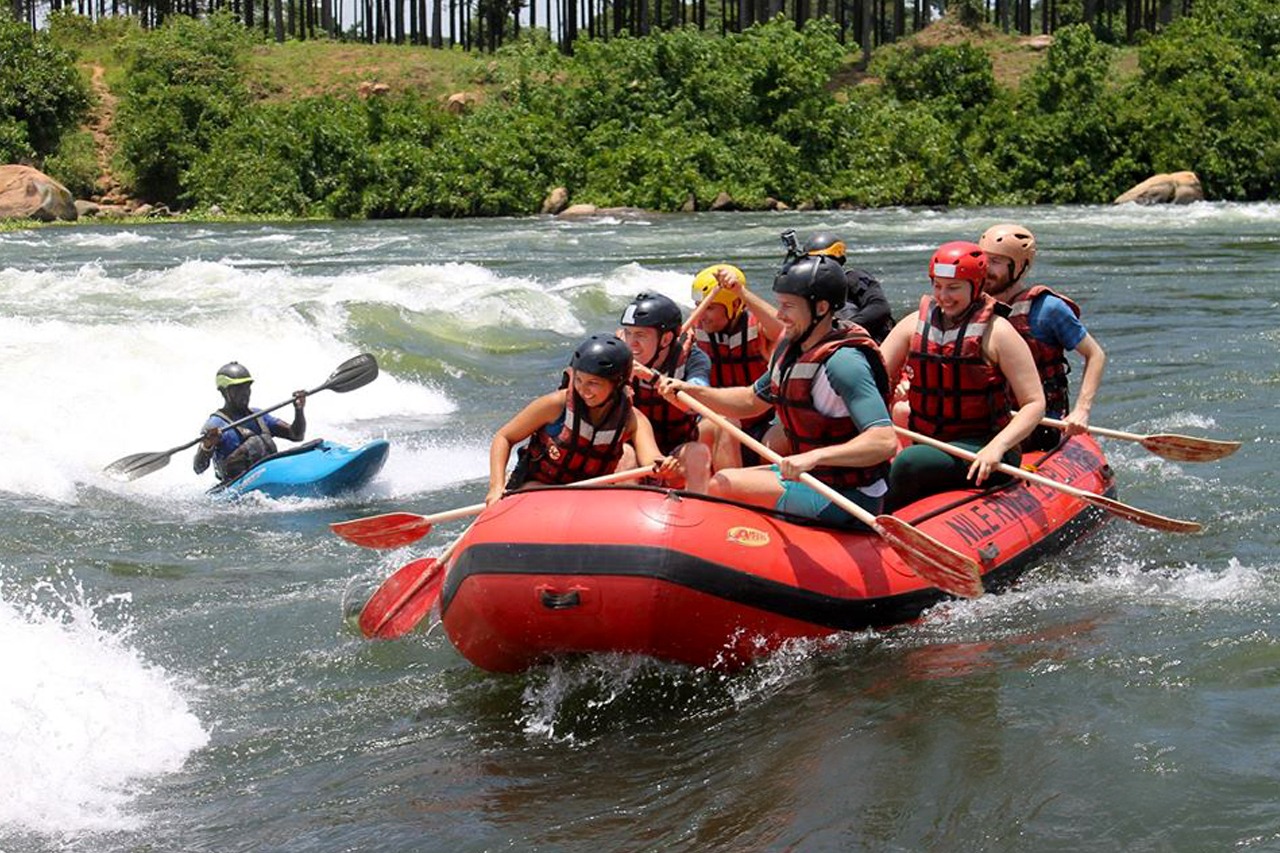 Top 5 Uganda Safari Packages Ideal for Adventure Seekers
Christened as the Pearl of Africa, Uganda is packed with a variety of interesting attractions ranging from wildlife, landscape and a warm climate which make it one of the most beautiful countries to explore in Africa. To best utilize each day of your safari in Uganda, you require a well-organized itinerary that will also enable you maximize your time. There are a lot of a packages but to give you a whole experience of the desired safari, plan for your tour with an expert travel consultant that will perfectly customize the trip considering all your interests while considering the days of your holiday in the country. If you are an adventurer seeking a great time, Uganda is a destination with a variety of thrilling things to do with the most iconic activity being mountain gorilla trekking. Other activities include chimpanzee trekking, game drives, white water rafting and more.
This article brings you our top Uganda safaris for adventure travelers to offer you lasting memories. Remember we can further tailor-make any of the safaris to suit your specific needs.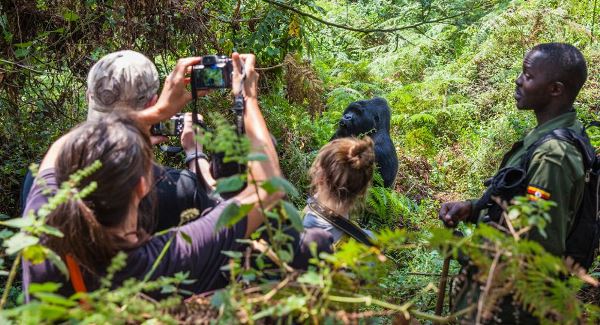 1 day Jinja tour
The excursion is full of adventurous activities and a number of sites to visit in just one day. It takes us to Jinja, the region's capital of adventure with exhilarating things to do on a safari. starting from Kampala, we stop over at Sezibwe falls to check out the lovely landscape around this place. There's an enjoyable forest walk to do at Mabira forest that takes us through the thick forest which is home to primates like monkeys and baboons, birds and a few mammals which are rarely seen. On arrival in Jinja, we go for a boat cruise along the Nile to see where it exits Lake Victoria. This 1 day Jinja tour is ideal for travelers with limited time for touring. You can rent a car in Jinja for self drive or with a driver and go explore the adventure capital.
3 days Murchison falls safari
This adventure tour takes you to Uganda's largest national park for 3 exciting days with a great opportunity of seeing the Big Five. It starts and ends in Kampala with a stop over at Ziwa Rhino Sanctuary to track rhinos. On day one of the 3 days safari, the safari driver takes you to the top of the falls to watch the true beauty of the Nile and thereafter proceed to the lodge for the overnight.
This 3 days Murchison falls safari is mainly a wildlife exploration tour and it involves several game drives in the northern part of the park which give a chance to watch the big herds of buffaloes, elephants, waterbucks, Jackson's hartebeests, giraffes and sight lions, leopards and hyenas. The thrilling boat cruise of the Victoria Nile is the perfect way to see aquatic creatures including hippos and crocodiles and it is very rewarding for birders as numerous species of birds are spotted along the banks of the river.
3 days Uganda gorilla trekking
Tracking gorillas is the most iconic experience in the Pearl of Africa. The 3 days gorilla trekking safari takes adventurers to the misty Bwindi Impenetrable national park for this so called "life changing experience" that gets us closer to the giant primates. We penetrate into the tropical rainforest in search of the mountain gorillas and also enjoy sightings of other wildlife like the monkeys and various birds.
Besides gorilla trekking, the 3 days safari to Bwindi involves a community walk with the Batwa for an insight of their culture and thereafter an exploration of the deepest lake in Uganda, lake Bunyonyi. A canoe ride on this dotted beautiful lake is one of a kind experience that almost everyone lives to remember.
4 days Chimps and wildlife safari
Explore Uganda's most fantastic wildlife on the 4 days tour in Uganda. The short safari takes us to Kibale national park and Queen Elizabeth national park in the western part of the country. We take a trek in the jungle-Kibale forest to search for chimps but we also come across monkeys nd watch several birds. The trip includes a game drive in the savannahs of queen Elizabeth national park to view wildlife including elephants, buffaloes, antelopes, hippos, warthogs and predators such as lions, leopards and hyenas. A visit to this park is complete after doing a boat cruise on Kazinga channel, a home to numerous hippos and crocodiles. the launch trip also offers great views of the scenic surrounding.
10 days Uganda safari
Get around Uganda for the special treat on the 10 day Uganda tour for an exploration of various nature reserves in the west of the Pearl of Africa. It is a long safari with a number of fascinating activities that give a complete quench for thirst of adventure travel. The tour takes us to Murchison falls national park via Ziwa Rhino sanctuary to track rhinos and then the pleasing game drives and boat cruise in the park. We connect to Kibale national park for the memorable chimp tracking experience in the thick Kibale forest accompanied with a swamp walk in Bigodi for a great time of birding. More game drives and a terrific boat cruise along Kazinga channel in Queen Elizabeth national park. We have a chance to sight tree climbing lions in Ishasha sector as we transfer to Bwindi impenetrable forest national park for gorilla trekking. Before we embark on the return journey, we visit Lake Bunyonyi, one of the most beautiful lakes in Africa. Go for a canoe ride to discover the hidden treasures of the region and end the tour in style.
Any of the above packages can be customized to your specific interests. To book for a safari in Uganda, send an email to info@ugandasafaribookings.com or +256-700135510/ +256 414-699459.