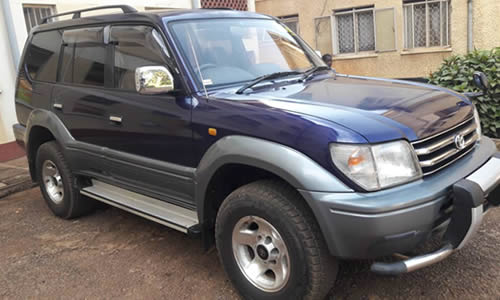 Top 5 Rental Cars Ideal For Safari Road Trip
The list of rental cars on market in Uganda is long but a safari road trip is surely not something that every car can do. Cars ideal for a safari road trip can also be referred to as "tourist vehicles". They are designed with specifications compatible for road trip activities and experiences such as getting through rough terrain, long journeys, game drives, camping and accommodating both people and cargo. The ideal car for a safari road trip should give travelers ultimate comfort. Because of that, in this article, we choose to guide you on the best rental cars in Uganda to choose from for your next road trip in Uganda and other parts of East Africa.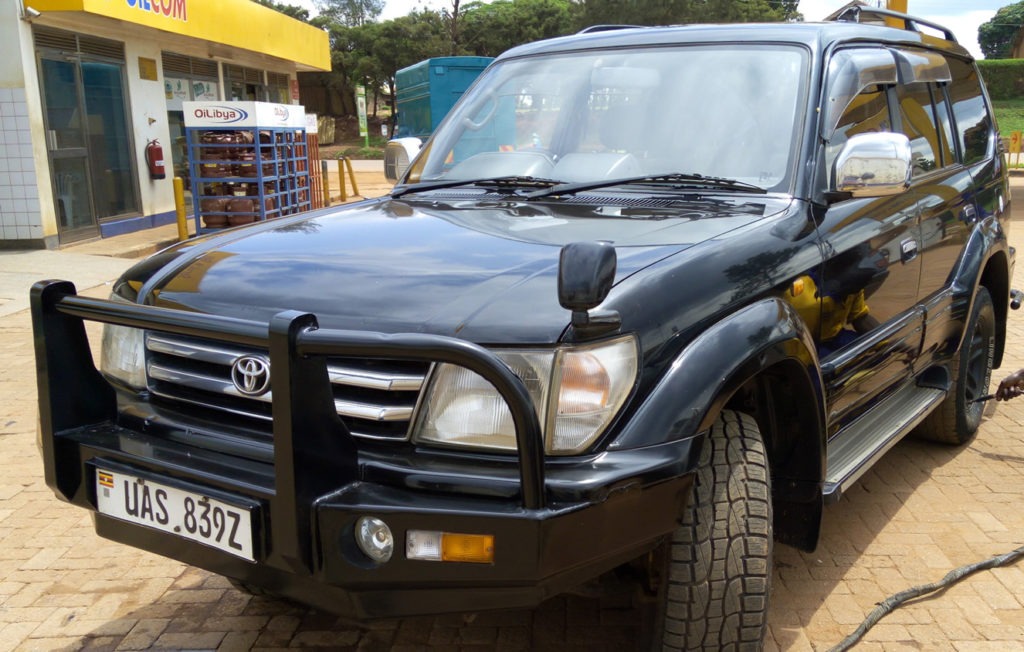 Toyota land cruiser
These full time 4X4 vehicles are the best and most commonly used rental car for safaris in Uganda. They come in categories of Land Cruiser 5-seater and the extended land cruiser which accommodates up to 8 people and they are hired with a driver. Toyota land cruisers are stable on dirt roads and maneuver well in rough terrain. They feature pop-up roofs which enable travelers to get the best views of wildlife and landscape.
Super custom / Toyota Hiace
The super custom which is also known as a Toyota Hiace is suitable for family and small group tours. It accommodates about 8 people including the driver and still has enough space for luggage. The car is hired with a chauffeur. Some super customs feature pop-up roofs for wildlife viewing, soft wide seats which keep travelers comfortable even on a long journey.
Toyota Rav4                                                          
The Toyota Rav4 is a Japanese automobile SUV. This 4X4 vehicle is known for its friendly fuel consumption which makes it a good option for long trips. It is one of the best 4WD cars in Uganda for self drive tours. The Rav4 comes in both manual and automatic transmission and in two categories; 3 door and 5 door. This car is suitable for camping safaris in Uganda savannah parks.
Nissan Patrol
Known to be the legendary masters of the off-roads, Nissan patrols are durable and have high performance. Their gasoline engines and powerful diesels enable them to fiercely go through rough terrain. The Nissan Patrol is hired with a driver as well as for self-drive.
Toyota Prado
The Toyota Prado is also one of the most ideal cars for safari road trips in Uganda. It has a full-time 4X4 mechanism which makes it great on dirt roads. The car is spacious; accommodates up to 5 people including the driver and has enough space for luggage. It is suitable for camping and can be hired both with a driver and for self drive. Some Prados feature pop-up roofs which make wildlife viewing interesting. Categories of Toyota Prados include Prado VX, TX, TZ and GX.
As you plan for your upcoming safari road trip in Uganda, remember that traveling in the appropriate car matters if you want an enjoyable experience. Get details from our travel experts about which safari car to hire in Uganda depending on which destination you want to visit. Contact us through info@rentadriveruganda.com or call our reservations desk on +256-700135510/ +256-414699459, we are at your service with quality and professionalism.