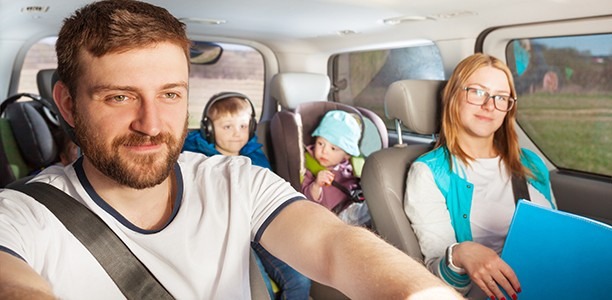 5 Reasons to Book Luxury Uganda Safaris
The options of how to travel around Uganda are as diverse as her attractions. Some travelers prefer to explore the destination on self drives, others to stay out camping and get the typical experience of being in the wilderness while there is that category that enjoys a private safari that includes a high-level comfort which is basically termed as a luxury safari.
The luxurious lodges and camps situated at the most strategic locations of the destinations allow you enjoy the scenic views and they normally have highly experienced, hospitable and always on alert staff to delight your stay. The taste of the meals at these lodges are the finest because they are prepared by the best chefs in Uganda.
Luxury safaris in Uganda are a great delight for travel enthusiasts that explore Uganda and here are the reasons why you should book one. Whether you are a solo traveler, family or group, we organize a perfect luxury tour for you to enjoy the following.
You stay in an exclusive high-end lodge of your choice
A luxury safari to Uganda takes consideration of staying in an upmarket lodge at the destination. There is a wide range of luxury safari lodges found at the different national parks of Uganda. We deal with lodges of the highest class of service. Accommodations that offer an elegant and extraordinary treat for its visitors and worth calling home away from home.
You are driven by a highly experienced safari guide in a well-equipped safari car
On your exploration, you have an expert safari driver guide who is well versed with almost everything in Uganda including the national parks and the wildlife there, the culture, the history and the current affairs. This driver guide shares his knowledge with you by explaining what you inquire from him and other things seen during the ride.
We have plenty of English speaking safari guides but others can be arranged as well. They ensure that you are comfortable, safe and secure as they play their great role of working to your satisfaction while on a Uganda safari. The vehicle is equipped with necessities for the safari including drinking water, binoculars and the car is fit for the tour; has a pop-up roof, air conditioner, wide windows and well spaced seats.
A luxury gorilla safari in Uganda costs a fraction of the Rwanda safari
Uganda and Rwanda are the world's prime gorilla trekking destinations. Due to the higher price of a gorilla permit in Rwanda which costs (US$ 1500) and in Uganda costing (US$700), a Rwanda luxury gorilla tour is much more expensive than a Uganda luxury gorilla trip. Opting for a luxury safari to trek mountain gorillas in Uganda helps you save thousands of dollars that would have been spent on the Rwanda gorilla tour yet the gorillas at both destinations are the same.
You will enjoy a private safari
Currently, scheduled group tours have become the way to travel around the African continent. It has a number of advantages such as spending less, meeting new people and making friends and having extreme fun with them. On the other hand, a private safari has its different advantages over scheduled group safaris; travelers have much power of choice and can have their safari adjusted any time.
Even if you are on a luxury scheduled group safari, it becomes difficult to make quick changes as a group more so at the last minute yet it's easy to make adjustments on private luxury safaris. Also, other service providers such as airlines and hotels offer an opportunity to make changes to bookings with agreed conditions as long as they had booked for luxury services.
Uganda has a variety of attractions plus mountain gorillas
Uganda was christened The Pearl of Africa by Churchill Winston because of the wondrous things that fill it including the stunning landscapes, beautiful people and warm climate. The relatively small country is endowed with lots of interesting wildlife including the African Big 5, antelopes, African elephants, the tree climbing lions, a great checklist of birds and exciting of all, the endangered mountain gorillas. As one of the top African safari destinations, Uganda is one of the best places to explore on luxury basis for gorilla trekking and other delightful activities including chimpanzee tracking, golden monkey tracking, white water rafting, lion tracking, mountain climbing and boat trips among others.
Uganda boasts various enjoyable tour activities yet the rates of the tours are friendly. A luxury safari in Uganda offers high quality service and lots of things to do. At Mumwe Global Safaris, we have expertise in arranging Luxury Safaris in Uganda for families, solo travelers and couples. We as well organize trips for clients traveling on mid range and budget. Book with us today for your upcoming vacation by sending an email to info@rentadriveruganda.com or call our travel consultants on +256-700135510 / +256 414-699459