5 Most Common Rental Cars in Uganda
Traveling around Uganda is really interesting for this is one of the most beautiful countries in Africa, with lots of resources that attract various projects plus a good landscape that has enabled the establishment of smooth roads. However, road trips are enjoyed most if you choose the right car to your destination. Whether you are planning to drive around Kampala or to the far north, west or southwestern Uganda, we have got you covered with a fleet of well-maintained rental cars in Uganda for your trip. Due to the safety and hospitality in Uganda today, self-drive has become common to any of the regions and places including national parks.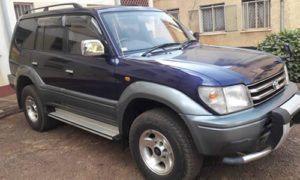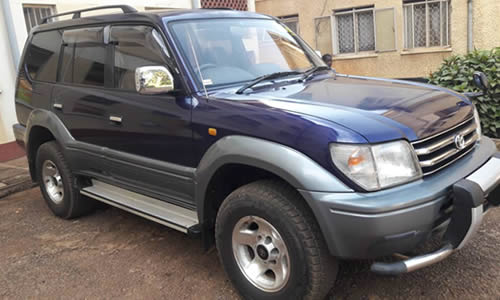 Enjoy a wide range of cars for hire; saloon cars and 4X4 vehicles. Are you looking for that comfortable saloon car for your safari? We have spacio, premio and Vitz and Mercedes Benz for special events like weddings and airport transfers at affordable prices in addition to the great customer care offered. Our fleet of 4WD cars includes Toyota land cruisers, Rav4, safari vans, Toyota super custom, harrier, Nissan Patrol, Toyota Noah, Mitsubishi Pajero and Coaster bus.
Common cars for hire in Uganda
If you are searching for the most reliable car for hire in Uganda, here are the 5 popular rental cars in the country that you can use as a basis for your selection.
Toyota Rav4
The Toyota Rav 4 is the most popular rental car for small groups and family tours. It is also commonly highly for self drive tours and safari trips. This SUV is well known for its economic consumption of fuel compared to any other. Accommodates 4 people with enough space for luggage. Available at US$45 per day for self drive.
Safari land cruiser (Extended)
Best for groups on safaris to wildlife destinations in Uganda. They are wide, long, and spacious for all your luggage with food and drinks handles inside. With spacious seats, the sitting capacity is 7-9 people, air-conditioned and pop-up roof for excellent wildlife viewing. Available for hire with a driver at US$ 180 per day.
Land cruiser TX
This 4X4 is liked so much for group trips both around the city and to the countryside. It is also ideal for family trips. The land cruiser TX takes up to 5 people, has a large boot for cargo and maneuvers well in remote areas without tarmac roads. It is suitable for safari tours and wildlife viewing.
Safari van
Also known as a minivan, this 4WD car is mostly hired by budget group travelers exploring uganda. it accommodates 7-9 people, has spacious seats, air conditioner and a pop-up roof which makes wildlife viewing enjoyable. Hired with a driver at US$ 100 per day.
Super Custom
Toyota Super Custom is a perfect car for hire for family trips and small groups of people on tours. This 4WD suits a number of events including introduction and weddings, business and conference trips, safaris to national parks and special visits to family and relatives. They are comfortable with spacious seats accommodating up to 6 people, large space for luggage and pop-up roof for wildlife viewing. Can be hired for self drive or with a driver. From US$100
Are you looking for a car for hire for just a few days or for a long-term rental in Uganda? Then let us be your partner and get the best of car hire discounts in Uganda. We strive to see you achieve your travel goals and dreams with our excellent services. Contact us for details and bookings via info@rentadriveruganda.com or call us on +256-700135510 or +256 414-699459.