The Best Uganda Car Rental Service For Every Personal Need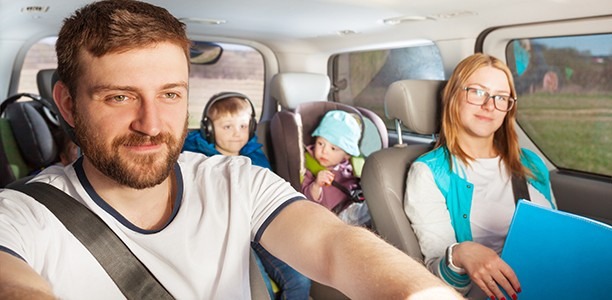 Are you looking to visit or already in Uganda and would love to explore the country but don't own a set of wheels? the best option is always to rent a car from a trusted and reliable agency. Each individual always has their own personal reasons why they require a private rental over public transportation and as such car rental inquiries will always vary and so will the type of service wanted.
Maybe you want to hire a 4×4 car in Uganda for a road trip adventure in the national parks. Or maybe you want to ride in at your wedding in a classic luxury car and feel like a King on the most special of occasions. Whatever your personal need is, there is always an ideal car rental service for you that suits your budget.
When you want a car for a business road trip.  If you are planning to visit Uganda for strictly business, then you will need to rent a car that symbolizes business inside out, a car that is not only eye-catching but also as comfortable as possible. You require an SUV or simple sedan with adequate legroom & cargo space but most importantly you require the services of a professional driver for a convenient and time-saving trip. Just sit back relax and do your work as the driver takes the wheel and the responsibility of getting you to a conference on time.
When you want to hire a car for safari – The majority of tourists prefer to book a private rental car and drive themselves to the parks or hire a driver to accompany them along over a company-organized itinerary. There are a variety of 4×4 cars available for park safaris including the Safari land cruiser, Toyota Rav4 , land cruiser, camper van to mention but a few but not all can be offered for self drive as a safety precaution. Booking a safari car with a pop-up roof & cooler box will always give you a unique game viewing experience but don't forget to rent a car that can fit the number of people you are traveling with plus their cargo.
When you want to rent a luxury car for a wedding – There is no denying that a fancy luxury car will always lighten up any wedding entourage, pictures & videos. These eye-catching classic bridal cars signify wealth & style;  very important aspects fit for a special day. There are a number of off & online companies offering wedding car hire in Uganda and so it shouldn't be that hard to find your dream car. Whether you want to arrive at the wedding in a limousine, Range rover model, Hummer or classic vintage, you can't fail to get a luxury car that suits your budget and personal needs.
When you need transport from or to the airport – Most travelers especially first-timers always prefer to pre-book a private transfer to and from the airport before arrival and ditch the unreliable public means or airport taxis. When you decide to book an airport transfer online, be assured you will be picked up at the airport in time, driven safely and comfortably to your hotel or residence which is what any traveler would want as they get oriented to the country. Top rental cars in Uganda ideal for airport transfers include SUVs, Minivans & Buses as well as luxury cars for VIP clients.
When you want to rent a car for a long time – Planning to stay in Uganda for a long time say months or years, it could be for business, research or leisure but there's no denying that you will require a well-serviced private 4×4 car , SUV or sedan for the road trip.  Remember that a long term car rental deal saves a lot of money for companies and individuals since most companies will offer a discount based on the number of days. If a 4×4 Rav4 costs US$ 50 per day for a week, it will cost US$ 40 per day for a month and lesser for a year or more.
When you desire a camping road trip – If you planning on enjoying the outdoors of the parks and attractions, then camping is the perfect activity for you, the family/ group. Uganda is blessed with a variety of beautiful camping spots inside and outside the parks, river & lakeside shores, forests and mountains among others. Some of the best 4×4 cars for camping safaris in Uganda include the rare camper van, Safari land cruiser and tourist van. You can rent camping gear
When you can't afford a rental car – If you are in town and can't afford a rental car but would like to travel privately, then you can opt for trusted online transport services like UBER & SafeBoda that also offer safe and comfortable private transportation to any part of the country apart from national parks & remote destinations. All you need to do is to download their apps and request for the nearest ride available to your vicinity and then wait for the pick-up.
We cant cover all the personal needs for all the car rental services in Uganda but the above will give you a hint of what most travelers want to do when they decide to rent a car online or offline. Whether you want to rent a 4×4 car + driver, prefer self drive, require an airport transfer or want to book a luxury car for a special event, simply contact us now by sending an email to info@rentadriveruganda.com or call us now on +256-700135510 to speak to the reservations manager.
By Bryan Muhoozi