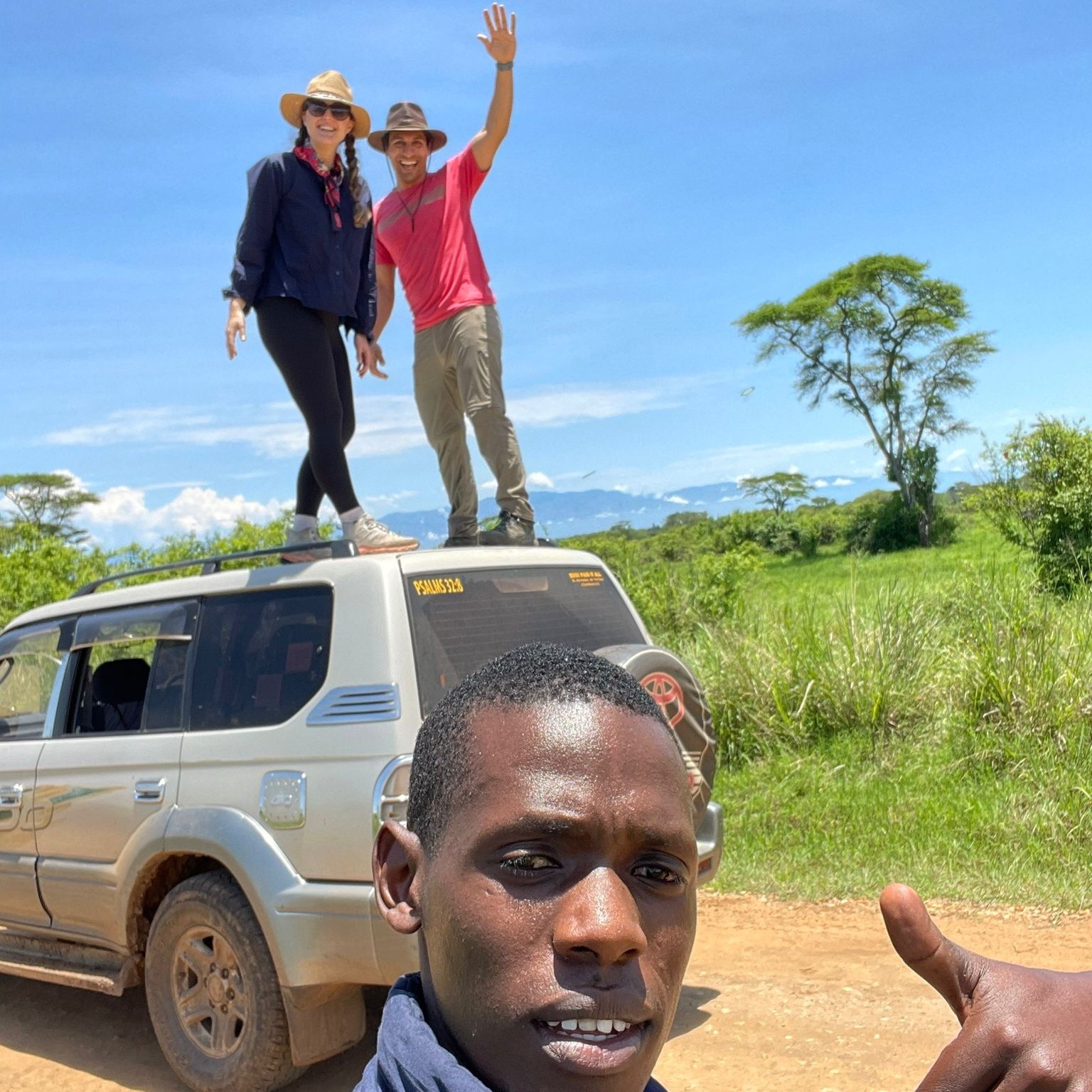 8 Days Wildlife & Gorilla Adventure With Herbert Musuza
I go by the names of Herbert Musuza– a proffessional driver-guide with vast guiding experience in Uganda, Rwanda & Kenya. I have traveled to over 20 destination within East Africa but Uganda holds a special place in my heart- the culture and wildlife never cease to amaze me. I was assigned to a wonderful couple from Switzerland; Merlin & Andrea Waldburger, they had booked an 8 Days guided tour in Uganda with keen interest in mountain gorillas, chimpanzees and mammals in the Pearl of Africa.
Below is detailed itinerary of the whole 8 days tour including activities and accommodation
Day 1- Transfer from Entebbe airport to Kibale
I picked up Merlin & Andrea at the airport at 10am and drove them directly to Kibale with the road trip lasting about 5 hours on road. We checked in at Isunga safari lodge for dinner and overnight stay.
Day 2- Chimpanzee tracking
After an early morning breakfast, we drove off to Kanyanchu visitor center for some briefing before they headed into the forest to track chimpanzees. By mid-day we were back at Isunga safari lodge having lunch. We spent the rest of the day at the lodge.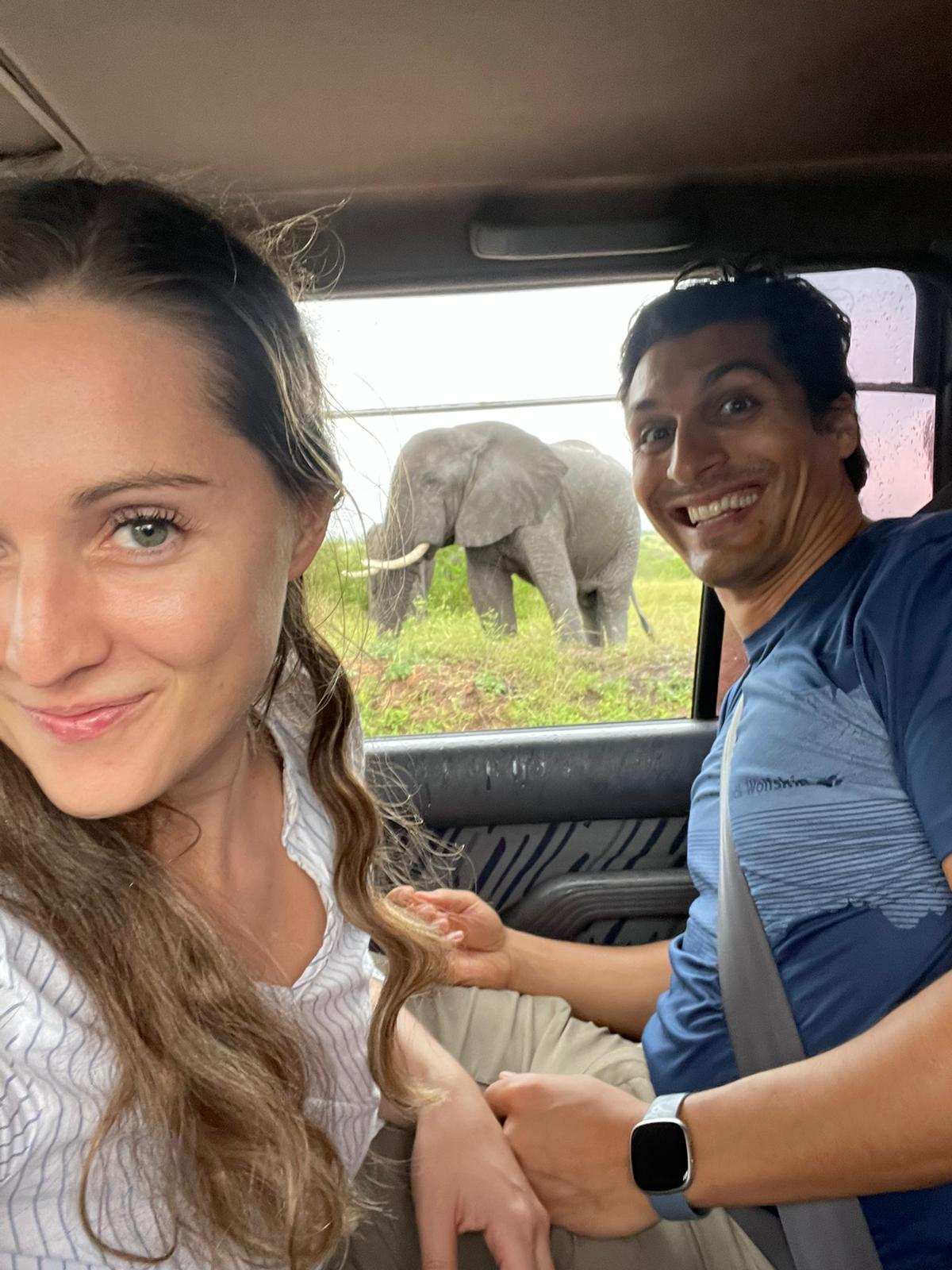 Day 3- Transfer to Queen Elizabeth national park
We checked out of the lodge and continued our Uganda tour with a visit to Queen Elizabeth national park. We made an enroute stop over at Tibz restaurant in Katungulu for lunch before proceeding Queen Elizabeth park checking in at the Bush Lodge. After checking in, we drove off to Kazinga channel where the boat cruise awaited- they enjoyed a 3 hour cruise on the channel and then we drove back to Bush lodge.
Day 4- Game drive
After an early breakfast, i toom Merlin & Andrea on an exciting game drive through Queen Elizabeth. We drove through many tracks including the Kasenyi plains, Elephant channel track, Janet track and the mating grounds for the Kobs. We returned to Bush lodge for lunch and rested the whole evening.
Day 5- Transfer to Ishasha
Next moring,we checked out the lodge and transfered to Ishasha where the infamous tree climbing lions reside , we got chance to spot both the lions and a leopard. We checked in at Ishasha jungle lodge- an exquiste forest lodge situated along River Ntungwe.
Day 6- Transfer to Bwindi forest
We said goodbye to Ishasha and hello to Bwindi forest- home of the incredible mountain gorillas. It took about 2 and half hours for us to get there checking in at Bakiga lodge. We then drove to the Ruhija local community where we had chance to visit an orphanage and learn more about their way of life.
Day 7 – Gorilla tracking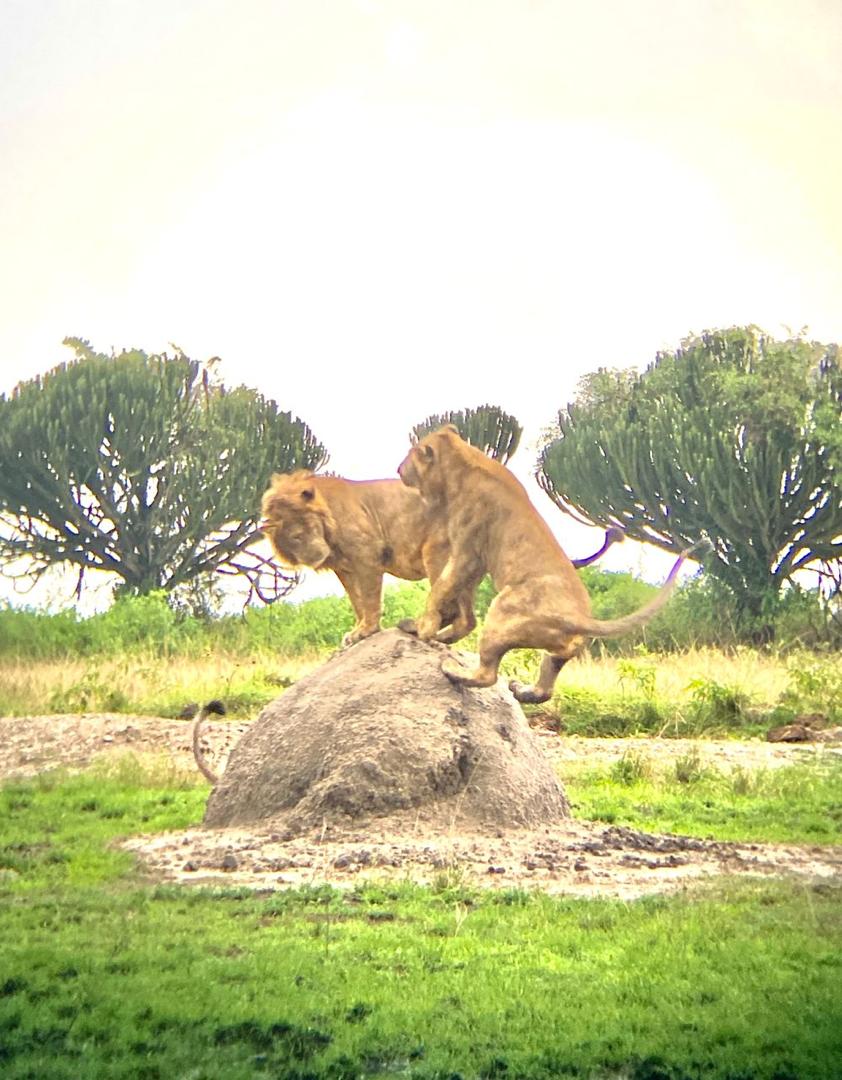 After an early morning breakfast, we checked out of Bakiga lodge and headed to the gorilla trekking start point for briefing before heading out in the impenetrable jungle in search of the mountain gorillas. They were back by 12 and we drove off to Lake Mburo arriving in the eveing for a game drive. We then checked in at East nest lodge.
Day 8 -Transfer to Zziwa Rhino Sanctuary
We checked out of Eagles nest lodge and transfered to Zziwa Rhino Sanctuary – the only place you will find the Rhinos in Uganda. They spent 2 hours in the sanctuary observing the Rhinos feed, rest and play. I then dropped them off at the airport ending the Uganda tour adventure.
I really had a great time with Merlin & Andrea with no car issues, the wildlife experience they got on the 8 days trip was truly magical and they promised to be back in 2024. To hire Herbert Musuza as your personal driver in Uganda today, simply send us an email to info@rentadriveruganda.com or call us on +256-700135510 to speak with us now.