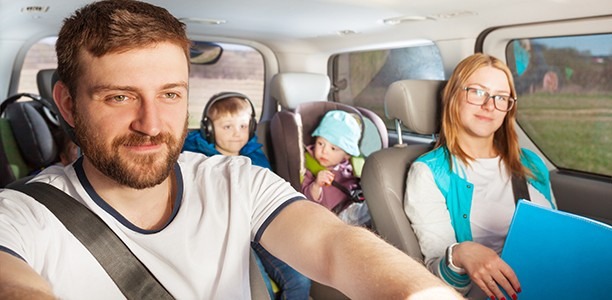 Staying Safe on Self Drive Road Trip in Uganda
There's something exciting about self drive with your loved ones that makes the trip more enjoyable. Drive at your pace, stopover wherever you want and delight in the freedom to choose where to go. It is all fun when traveling with people that are your family or friends. However, it can turn into an awful experience if you hit the road minus the safety tips to help you stay safe on the road. Today, Uganda is one of the countries in Africa where self drive trips are increasingly being sought because of the good security around the country plus the traffic rules that guide road operations and give the confidence to get on these roads. You must adhere to the rules to ensure safety and avoid being impounded by traffic police.
Here are the important things to keep in mind if you plan on having a safe & comfortable self drive in Uganda this season.
Do not use the cell phone while driving
One of the common causes of accidents on the road today is using the phone at the same time driving. It is a distraction that can cause horrible accidents. It is advisable to get a safe place on the road side to park the car and use the phone, then proceed with the trip.
Wear your seat belt
Before setting off for your self drive trip , make sure you and all passengers in the car have fastened their seat belts. The seat belt if worn can save your life in case of an accident. You have a higher chance of surviving an accident than one who is not wearing it.
Do not overspeed
Over speeding is the cause of most accidents in Uganda. A car may knock another, knock a pedestrian or fail to brake instantly when needed to and the end result is perishing of lives or horrible injuries. The speed limit on highways is 100km/h, 80km/h outside built-up areas and 50km/h in urban built-up areas. You will come across road signs advising on the speed limit that is safe to use on the different locations of the road.
Don't drink and drive
Since any amount of alcohol in the bloodstream can affect one's driving ability, driving under the influence of alcohol puts the life of all people in the car at risk. When driving, you need to concentrate, be able to quickly react to situations and make good judgements yet alcohol affects these abilities.
Maintain the right track on the road- Keep left
According to Uganda traffic law, every car on Uganda roads should drive on the left. Most cars in Uganda are right hand drive cars and a few are left hand drive cars, but regardless, you should maintain driving on the left side of the road. Doing vice versa may end up into collisions with traffic flowing to opposite direction. Keep left and stay safe.
Keep a safe distance
Maintaining a safe following distance with the vehicle in front of yours when driving helps to give you time to react and avoid dangerous situations that you have possibly seen coming. It is advisable to keep a distance of seven meters between your car and the one you are following to avoid bumping into it when there is an emergency.
Make sure the car is in the best condition
Before driving off to start your self drive trip, ensure that your vehicle has been well serviced and is in the right condition to keep you safe on the road.
Take short breaks during long journeys
Fatigue can make you fail to concentrate when driving leading to an accident. It is possible to feel sleepy while behind the wheels. Therefore, whenever you are tired or feel like sleeping, take a short break and rest.
Are you planning for a safari, business trip or to visit friends and family on self drive in Uganda? Keep the safety rules shared above in mind and the reward you will be awesome. Hire a car with our reputable car rental company and experience the best of your trip. Contact us today through to info@ugandasafaribookings.com or the reservations desk via +256-700135510/ +256 414-699459.