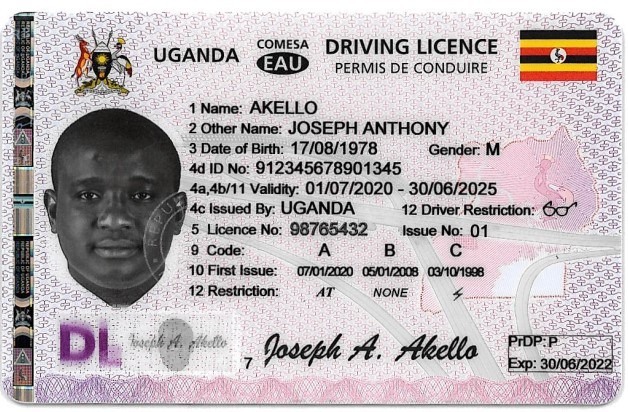 Uganda Driver's Permit Classes – Obtaining & Extended Class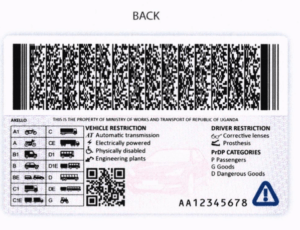 A driver's permit also known as learner's permit or provisional license is a restricted license given to a person learning to drive until he can qualify to get a driver's license; a legal document that allows you to operate one or more car types that include motorcycles, motorcars, minibuses, light & heavy duty trucks. You will have to pass a written test & vehicle competency test to extend or upgrade from driver's permit to full license.
Driver's Permit Classes Explained
A –  Starters class allows you to drive only motorcycles.
B – Allows driver to operate motor cars & dual purpose vehicles.
CM – Allows driver to operate motor car than can carry medium goods weighing up to 7 tonnes.
CH – Allows driver operate heavy goods vehicles like trucks.
DL –  Allows driver to operate minivans carrying up to  14 passengers like taxis & safari vans.
DM – Allows driver to operate medium sized buses like the 28-seater coaster bus.
DH – Allows driver to operate large sized buses like the coach.
E – Extra vehicle carriers.
F – Allows driver to operate pedestrian controlled vehicles
G – Allows driver to operate a lifter mainly used for engineering projects.
H – Allows driver operate a tractor.
I – Allows driver to operate a boat.
Note : If you are applying for permit class E or G, you will be required to hold a valid permit classes of B, CM, DL & DM or DH.
Qualifications for Driver permit class extension
Valid Uganda national ID or photocopy or NIRA verification letter.
Original driver's permit or license.
Proof of payment.
Certificate of vehicle competence which is issued by the Police IOV.
Certificate of driving school training completion.
Fully filled driver license application form.
Medical examination report.
We hope the above information will help you get an insight if you planning to applying for a Uganda driver's permit or extend your classes and upgrading to license. All of our drivers for hire in Uganda posses valid driver licenses having passed through some of the best driving schools in Uganda.
To hire a Ugandan driver for safari, business, project, airport transfer or leisure holiday, simply get in touch with us by simply sending an email to info@rentadriveruganda.com or call us now on +256-700135510 to speak with the reservations team.
Bryan Muhoozi