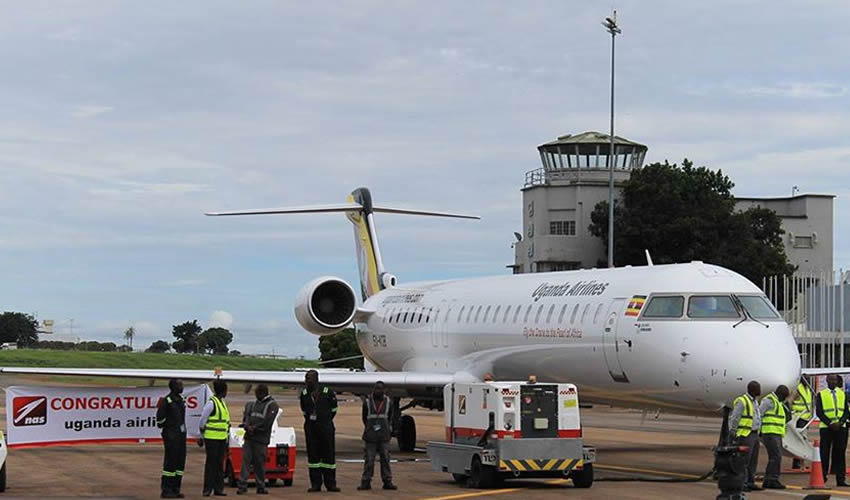 All About Entebbe International Airport Uganda
Travelers coming to Uganda by air enter the country through Entebbe international airport. It is currently the only hub for international flights but connects to a number of national airstrips and airfields across the country. If you are traveling to Uganda by air, Entebbe International Airport will be your first destination before proceeding to any other place in this landlocked country.
Lots of people go through Entebbe airport daily for different purposes. Thousands of tourists fly to Uganda for gorilla trekking, chimp trekking, wildlife viewing,landscape viewing, discovering water sport destinations like Lake Bunyonyi, Victoria and the Nile and to carry on projects of different kinds. It is also through the same point that many travelers exit the country while others fly out for reasons related to work, health and out bound tourism.
Rent A Driver Uganda specializes in organizing affordable airport transfers in Uganda from and to Entebbe airport for all types of travelers and for those who knew little about Uganda's biggest and oldest airport, we will give you all the info you need in this article
Location of Entebbe International Airport
This airport is strategically located at the shores of Lake Victoria, Uganda's largest water body and the biggest fresh water lake in Africa. It is found in Entebbe which is situated in Wakiso district. The airport lies about 10 minutes drive from Entebbe town and approximately 45 minutes' drive from Kampala city, the capital of Uganda.The driving distance from Kampala to Entebbe international airport is 40.8km. You can hire a car for airport transfers to or from the airport from trusted car hire companies to enjoy your trip.
Entebbe international airport has two terminals that handle domestic and international flights. Both scheduled and charter flights are conducted to different parts of the country including national parks by airline companies like Aerolink and Eagle Air. Entebbe airport also operates with various international airlines which include Ethiopian Airlines, KLM, South African airlines, Fly Dubai, Egypt Air, Qatar Airways,Kenya Airways, Air Tanzania,Etihad Airways, Fly Emirates, Qatar Airways and Brussels among others. There are daily international flights from Entebbe airport to a number of countries in Africa and other continents like North America, Europe and Asia.
Entebbe International Airport is being expended so it can accommodate the projected numbers of people that are expected to be travelling to and from Uganda through Entebbe in a few years tocome. Things planned to be done during the renovation and construction include establishing a larger passenger terminal that can handle over 900 arrivals and more than 800 departures, expanding the existing cargo area and improving the existing runways.
Requirements needed at Entebbe International Airport
There are always documents required to be presented by every traveler entering another country and this applies at every designated entrypoint. If you are planning to travel to Uganda, here are the things required of you to access the country;
Passport: you should have a valid passport which still serves for at least six months. Make sure it doesn't expire while on your trip.
Visa: This is the official document that allows you to access the country. it can be acquired on arrival at Entebbe international airport or earlier before travel online. If you choose to obtain it on arrival, then consider going to the immigration office at the airport which can sometimes have long queues.
Yellow Fever Vaccination Card:during preparation to travel to Uganda, one of the things you must do is get vaccination for yellow fever and obtain a card to confirm this. Without it, you are not allowed to enter the country until you are vaccinated. There is a provision to get the vaccination on arrival at the airport.
Reason for visiting: you must have a sound reason for the visit with proof. In case you were invited, then show a written invitation and the address of where you intend to spend trip.
Return ticket: just like is states, it is simply the ticket showing a traveler's dates for leaving thecountry toget back to their country. It shows how long they are to stay in the country and whether they are coming to stay permanently. They must give reasons for their travel and permanent stay.
Proof of funds: visitors at Entebbe are asked to present documents including their bank statement, credit card to prove that they have enough money to spend and to sustain them while on your trip in the country.
The process of going through Entebbe International Airport for arrivals
When you start to enjoy the warm weather, watch stunning landscapes and meet beautiful smiles, then know that you have arrived in Ugandathe Pearl of Africa. Walk to the arrival terminal where you are asked to present the yellow fever vaccination card. Proceed to the immigration office to show your passport and Visa, they are stamped and then you can pick your luggage from the convoy belts. Go through the security machine and continue to exit the terminal building. If you planned for you safari with a tour operator, the drivers receiveyou at the exit point and transfer you to your preferred hotel or next destination in the countryside.
Facilities and Services at Entebbe International Airport
Airline lounge: this is where departing passengers wait for their flights. As you relax here, you can grab yourself a drink or snack at an affordable cost. There is internet and a flat screen to keep you entertained.
VIP lounge: the VIP lounge is mainly used by diplomats and government officials. It has a serene environment and you can also enjoy a soft drink or a cup of coffeewhile waiting for your flight.
Servicesfor passengers with special needs: People with special needs such as the disabled and elderly among othersare offered services and facilities like wheel chairs, lifts, ramps and special walkways. They are also attended to immediately by thestaffs that handle passengers.
Baby changing facility: change your baby's diapers or clothes at these washrooms located at Karubuni lounge and also along the departure transit course.
Baggage facility: they help to attach captions with names and addresses of passengers so that in case of misconnection or lost baggage, property can easily be traced. The service is done at an affordable cost.
Meetingpassenger facility: this is where visitors meet their drivers or relatives that have come to pick them and transfer them from the airport to their hotels, home or other destinations. It is locate on the ground floor just outside the terminal building. You can also get other services here including restaurant, postal, telephone and the customer care desk.
Airport transfers from Entebbe International Airport
It is recommended to hire a car for airport transfer from the airport to your home, hotel, business centre or to as far as the national park from a trusted car hire company. Do not just hire any car simply because they are cheap. If you did not book with a car rental company in advance, a better option is to hire an airport taxi which are colored yellow.
For travelers proceeding to distant areas and which to connect by air, here are the domestic airlines at Entebbe international airport and locations to which the fly.
Aerolink
This is the most popular domestic airline company in Uganda. it operates schedule and charteredflights from Entebbe to Kajjansi airfield and to other destinationssuch as Kisoro and Kihihi airstrip for visitors going to Mgahinga national park and Bwindi forest national park, Kasese airfield if you are traveling to Kasese, Mweya airstrip and Ishasha airstrip in Queen Elizabeth national park, Lamoj airstrip, Chobe airstrip and Pakubaairstrip in Murchison falls national park. It also conducts flights to Kidepo Valley national park which is the most remote protected area in Uganda.
EagleAir
Eagle air also operates both scheduled and chartered flights at any time of the year. It conducts its flights from Entebbe international airport to various destinationsincludingKitgum, Arua, Adjummani, Soroti, Moyo, Gulu, Jinja, Pakuba, Mweya, Kaseseand others.
Attractions in Entebbe / Things to do in Entebbe
Entebbe is surrounded by a lot of beautifullandscapes and attractions which most travelers choose to visit on arrivalif they aren't so tired or a day after arrival while others explore these areas a day or two before embarking on the return journey. Some of the places worth a visit in Entebbe include;
Uganda Wildlife Education Center
Mabamba swamp
NgambaIsland
The Entebbe botanical gardens
Uganda reptile village
Beaches on Lake Victoria
Ssese islands
Lodges in Entebbe
Are you looking for where to stay in Entebbe after arriving in this charming Uganda or after discovering her wondrous sites prior to returning home?There are countless lodges, hotels and guesthouses ranging from budget to luxury. They include;KatomiKingdom Resort, Imperial Botanical Beach Hotel, Lake Victoria Serena Hotel, Airport Guesthouse Entebbe, African roots Guesthouse, Entebbe Travelers Inn, Entebbe Backpackers Campsite and more.