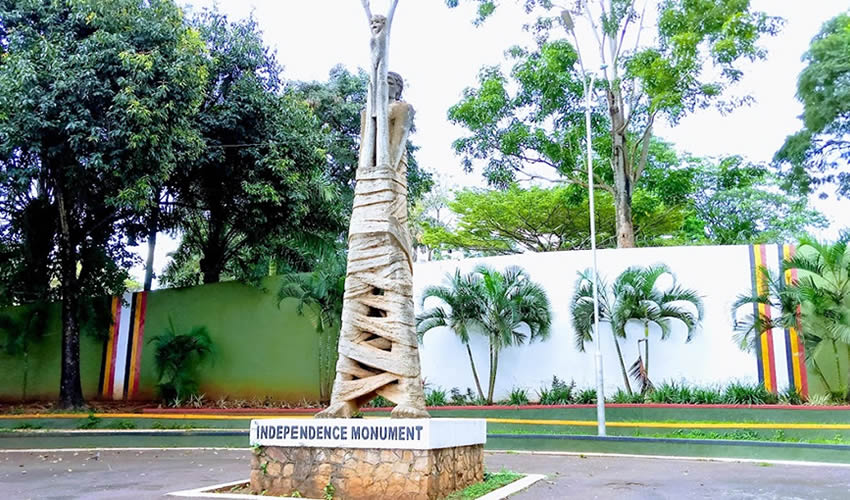 5 Most Significant Historic Monuments in Uganda
Uganda has a variety of statues, buildings and sites that inform us about her past, during and after the times of colonialism. They hold a lot of history regarding Uganda's politics, traditions and culture some of which are still practiced while others led to the evolution of the current practices and items. Uganda comprises of numerous historical monuments scattered across the country, each with its own interesting story. A fully guided Kampala city tour offers a great opportunity to visit some of the most popular historical sites like the Independence monument, Kasubi tombs, War memorial, the Gadhafi Mosque and Sir Edward Muteesa 1 monument. All of these historical sites in Kampala and many more around the country can be easily visited when you hire a car and driver in Uganda any time of the year. To easily sight and get to important historical monuments in Uganda, organize for a guided tour with Mumwe African skimmer safaris and travel around with a professional safari guide.
Uganda connects with her heritage through historic buildings and sites. If you are interested in taking a photo at one of the most popular places with that significant history, then consider visiting one of these monuments.
1- The Independence Monument
Gaining independence from colonialists is something every country is extremely proud of. As for Uganda, a monument was put up to commemorate our achievement of getting independence from the British colonial masters in 1964. The monument is located opposite the Grand Imperial Hotel in Kampala city. It is of a woman in bondage raising a child towards the sky. This is a symbol that Uganda was finally raised from the chains of colonialism.
There is a small garden at this independence monument, therefore you can pack your lunch and enjoy a picnic there. The place is open for visitors 24/7 and no fee is charged to get close or take pictures.
2- Source of the Nile, Speke Monument
The source of Nile is one of the most sought sites in Uganda. This legendary place is located in eastern Uganda in Jinja, also known as the adventure capital of east Africa because of the various adventure activities done there.
John Hannington Speke was the first European to see the source of the Nile, a point where the river leaves Lake Victoria to start the longest river journey in the world. It offers stunning views of the lake plus the river itself and then the scenic surrounding, animals and countless birds. If you want to get the best of such a trip to Jinja, then don't miss out on the boat cruise along river Nile to its source.
3-Namugongo Martyr's Shrine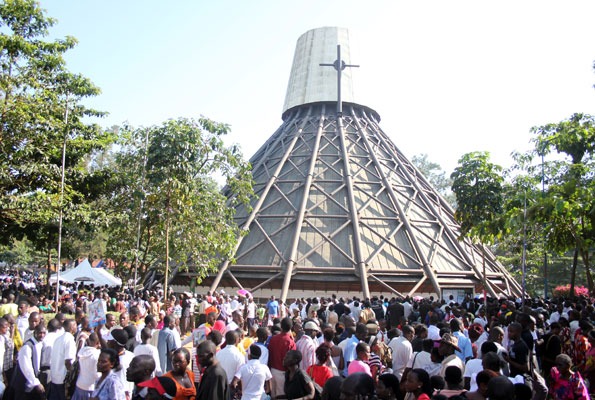 Did you know the first Africans to be canonized as saints were Ugandans? They were a group of 22 Christian converts that were killed on the orders of Kabaka Mwanga II in Namugongo where we have the present-day Namugongo Martyrs Shrine. The shrine was constructed in honor of the 32 young men, pages of the Kabaka who were burnt on 3rd June 1886 because they refused to renounce their faith. The martyrs were Catholics and Anglicans.
Namugongo shrine is built with 22 copper pillars over 100 feet long.On the 3rd of June every year, Christians travel from different parts of Uganda, East Africa and other parts of the world to Namugongo to celebrate the lives of the Uganda Martyrs. Some years record hundreds of thousands of pilgrims at this religious site. You can visit Namugongomartyrs Shrine during your Uganda safari at any time of the year.
4-Kasubi Tombs
Another highly significant monument in Uganda is the Kasubi tombs, a very important site in the Buganda Kingdom that was first constructed in 1881 and declared as a UNESCO World Heritage Site in 2010. It has multiple shrines but the main and biggest shrine is a burial ground for four of the kings of Buganda (kabakas). Located about 45 kilometers from the city center of Kampala, you can hire a car with a driver to take you there plus other touristic areas around the capital.
Get to Kasubi and learn about the social, political and spiritual state of the people of Buganda. Visitors remove their shoes when entering the shrine, sit of the mats and the site guide narrates an interesting piece of history about the kingdom, practices and culture. The first shrine of the Kasubi tombs got burnt in March 2010 and was reconstructed. It still preserves its story.

5- Fort Gerry (Fort Portal)
Constructed between 1891 and 1893, this monument was formerly known as Fort Gerry until its name was changed to Fort Portal in 1890. It was named after Sir Gerald Portal, a British commissioner who declared Uganda as a British Protectorate. Fort Portal is a great historic monument that represents the times when the colonialists lived in this beautiful town.
The town was named after the monument as "Fort Portal town". In addition, this town has lots of attractive sites and landscapes including crater lakes, numerous rolling hills and a prominent cultural site called AmaberegaNyinamwiru. Fort Portal town also has a lovely climate and offers spectacular views of the Rwenzori Mountains.
Planning to self drive Uganda or require a driver to visit these amazing historical monuments fo Uganda, simply get in touch with us via info@rentadriveruganda.com or call us at +256-700135510 and speak to our travel consultant.