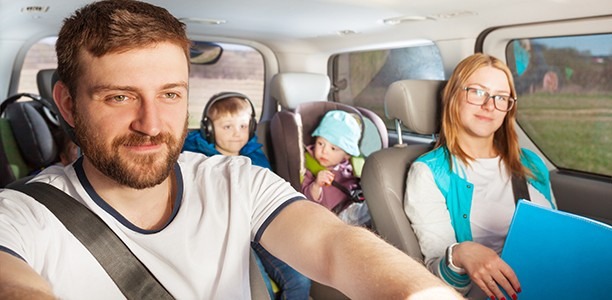 10 Driving Tips for A Safe & Comfortable Road Trip
Driving in Uganda is extremely interesting as you explore the natural wonders of the world, but at the same time another challenging task compared to other East African countries. According to East African standards, the Pearl of Africa features generally good road networks, maintained in good conditions. There are several surfaced roads that diffuse out from the Kampala city, connecting to other bigger towns like Mbarara, Tororo, Jinja, Entebbe, Mbale, soroti and many others. The road tends to be favorable and easy to navigate through during the dry season but it becomes terrible during the wet season since roads are muddy and slippery.
Are you planning to self drive Uganda in the most safest and comfortable way possible, we at Rent A Driver Uganda present to you 10 tips to achieve that?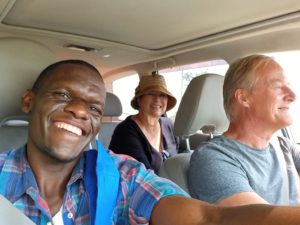 Defensive driving
With no doubt, we definitely advise you to practice defensive driving due to the fact that many mini-bus and taxi drivers in the country tend to drive crazily while on the road. Basically, this is one of the main threats besides the unpredicted potholes on Ugandan roads. Mini-buses plus taxis are commonly known for their over taking behaviors and they don't care about the speed limits or even blind corners.
Avoid driving at night
If you are on  a self drive trip to a remote destination, then alwasy book accommodation along the way to avoid driving at night. You risk dozing off and getting into an accident or even falling prey to highway robbers. So
Keep enough distance
Just like any other east African country, traffic laws in Uganda exists and expect busy streets but we advise that you keep a professional distance from another vehicles, especially in Kampala city where there are many cars on the road and boda boda riders come out from any directions. These stand a great challenge to first time drivers on the road.
Speed limit
Take courtesy to respect the speed limits in Uganda and this is 80k/h with in the open highways, however, feel free to slow down due to the oncoming traffic jam. Remember over-speeding leads to accidents and sometimes traffic penalities.
Respect and follow the traffic signs
Obeying traffic signs and posts is another great tip when driving in Uganda or any other country for that matter. There are many of them in all corners of the country and clearly communicate how you should behavior on the road to avoid accidents. These signages include; no parking, traffic lights, zebra crossing symbols, traffic lights, speed limit among others.
Avoid drinking &  driving
If you want a safe and comfortable road trip, then don't get tempted to drink & drive as it is oine of the leading causes of accidents worldwide. Avoid stopovers at bars and instead opt for restaurants & shopping malls where you can get refreshments and not alcoholic drinks.
Valid driving license
Incase you planning to visit Uganda this season and you are planning a self-drive road trip adventure; we advise you to acquire an international driving permit that has lasted for at least 2 or more years.
Stay on  left-hand road side
As earlier mentioned, driving in Uganda is on the left-hand side driving country unlike other East African countries like Kenya, Tanzania, Burundi and Rwanda that maintain right while driving. Therefore, for you to delight in a safe and comfortable road trip, obey this rule and safe yourself from an unnecessary accident.
Choose the right car for your road trip
It is paramount to note that not every car fits your safari destinations, however we advise all travelers to think of renting a 4×4 vehicle that can manage all road conditions including the poor road networks in remote areas. This is never disappointing regardless of the weather conditions especially during the rainy season when roads are muddy, wet and slippery. Don't hesitate to consult from our travel experts about which type of car you need for your safari destination and they will advise you accordingly at an affordable rate.
Download the google road maps
Whenever you decide  self drive Uganda,  feel free to request for GPS, this updates you on some of the travel road maps and also helps you to double-check your route before you set off especially to remote places like southwestern Uganda.
Planning a safe and comfortable road trip in Uganda, we hope the above driving tips will guide you towards a successful safari, for more further information or inquiries, don't hesitate to contact here at Mumwe Global Safaris, simply drop us an email on info@rentadriveruganda.com or call us on +256-700135510 or +256 414-699459 to speak to customer car personnel.