How To Get A Car Rental In Uganda
The Pearl of Africa is an extremely thrilling destination that favors all categories of travelers, regardless of whether you are seeking for adventure memories, business experience, researcher, leisure or you are looking forward to delight in a lifetime wildlife encounter in Africa, you have come to the right place. However, the only way to get around Uganda is to rent a 4×4 safari vehicle at an affordable rate, here you enjoy the comfort, freedom, privacy and security on your road trip adventure.
On this note, we are glad to inform you that there is a lot of rental cars which can be ideal for a rewarding safari in Uganda, no need to worry whether its a city tour or park safari. Though, you need to be careful, on when choosing your rental car because your decision helps you to have a successful road trip.
In this article we present you tips on how to get a car rental in Uganda on self drive or with driver guide in 2022;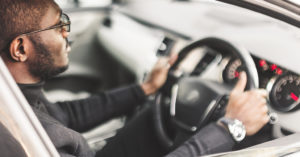 Book a suitable car
As you plan having an awesome safari in uganda, always put it in mind to choose a car that fits you, the one that can accommodate plus all your luggage. This helps you to save some dollars on your rental, you don't need to rent a 10 seater vehicle yet you are only 2 or 4 people, here you rather get a land cruiser or Rav4 which is cheaper compared to the 10 seater.
Book in advance
If you are planning to experience Uganda in a private vehicle, we advise you to book in advance at least 4 to 6 months prior to the dates of travel this gives you chance to select your favorite rental car at the most affordable price. Avoid getting a rental car upon arrival at the Entebbe international airport because of the hiked prices and you may not get chance to choose your favorite vehicle but to go with available options.
Book with a trusted travel company
We advise travelers to consider getting a private car for all your transport needs from a licensed travel agent and with them you wont regret every dollar spent on your road trip. It is important to note that, Uganda features many travel agents who have been licensed to operate travel business in the country. Feel free to browse on various websites and you will find their discounted Uganda car rental deals , you can as well carry out price shopping to find a better rate, and when booking, think about booking a refundable offer thus this favors you to find the best car rental deal at your budget.
Don't hesitate to ask about special offers
It is of great importance to take courtesy and inquire about the available special rates from the reservation team. There are always season discount rates for given cars and if there is any at that time you want your rental car then you take up the advantage of the special rate.
With the above points, we hope you grab a chance to get your favorite rental car for your next road trip, incase you need to book with us your car rental this season, feel free to contact our reservation team by sending an email on  info@rentadriveruganda.com for more details and inquiries or call +256700135510 to speak to the reservations team.