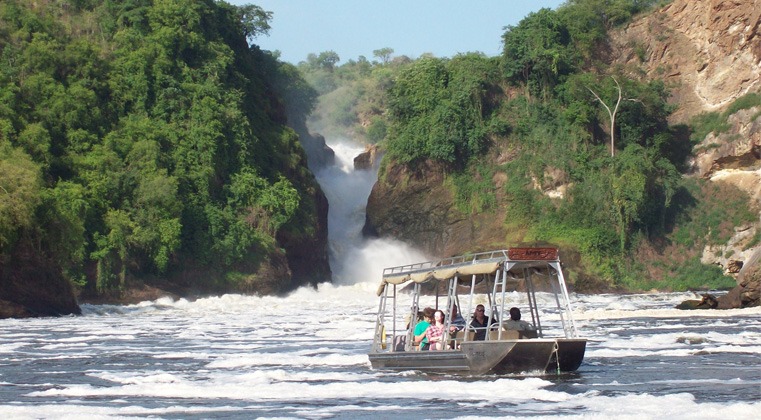 A Thrilling Uganda Self Drive Itinerary For First Timers
Are you planning to visit Uganda this season, a self drive safari is one of the perfect adventure road trip that many travelers love to enjoy while exploring the Pearl of Africa beauty. Uganda prides at offering extremely fascinating attractions that range from stunning wildlife, magnificent landscape, huge water bodies, and snow-capped mountains to enormous ethnic groups and many others worthy to experience when you choose to take a drive on your own. Self drive tours not only give you chance to save some dollars on your trip but also offers travelers the freedom to visit as many destinations as they can and enjoy a lot of privacy on the trip.
Self drive safari is a bit stressful and hectic as you are trying to find out the route that takes you to a certain destination and also find a solution for an emergency issue on your way during your tour. Though all that can happen, self drive road trips is so charming and gives you chance to touch and feel a true adventure in the Pearl of Africa.
In this article, we are more than delighted to present you with a thrilling Uganda self drive itinerary to try out this season especially if its your first time in the country;
Jinja town
Begin your road trip in Jinja, also known as the "adventure Capital of East Africa" – a popular host to the source of River Nile. This is the longest river in the world, making it an awesome place for enjoying white water rafting. For travelers who are adventure lovers, Jinja town is the best place for you to experience on a self drive tour. The city is  blessed with diversity of adventure activities which include golfing, bungee jumping, boat trips, horseback riding, kayaking, quad biking, tubing and many more. Its about 2 hours drive from Kampala to Jinja on a day without traffic jam.
Kampala city
Continue to Kampala as your second destination on your self drive tour,  it is paramount to note most of the Uganda safaris do start and end in Kampala city- the Capital city of uganda, the city welcomes a lot of people from different corners of the country that come to transact business therefore it is ranked as  the busiest town followed by Jinja. Kampala city is equipped with a wide range of outstanding tourist attractions you can explore while on a self drive city tour including the suburb areas, other attractions with in and outside the city include; cultural sites, the Uganda museum, religious sites, Kasubi tombs, the king's palace among others. Expect to meet the traffic on some streets of  the city though tips to help you overcome the traffic can be of great help as you take a drive around the fascinating places.
Murchison Falls National Park
After an awesome experience in the city, take another drive heading north to the magical Murchison falls national park, this is popularly known as the oldest and largest safari park in Uganda – famous for hosting the might Murchison waterfalls that are formed as a result of the Nile river squeezing itself through a small gorge about 6-7 meters wide, the gorge has big granite rocks that give the falls an eye-catching beauty. On the other, besides the thrilling waterfall, this park is harbors about 76 mammal species and about 451 colorful bird species including the rare shoebill stork, the other fact is that, it features the biggest population Nile crocodiles in Uganda. There is a lot to mention about Murchison falls national but a self drive tour here offers you a great opportunity to enjoy a Nile boat cruise that takes you at the bottom of the falls, the boat cruise is charged USD $30 per person, you will as well enjoy a rewarding game safari in the park that exposes you to stunning wildlife namely the rothchild giraffes, buffaloes, elephants, lions, warthogs, Uganda kobs, bush bucks among others. A game drive is charged 20 dollars per person per day.  While you don't need to worry about where to stay, there is a wide range of accommodation lodges/camps that range from luxury, mid-range and budget options namely; heritage safari lodge, red chilli Rest Camp, Pakuba safari lodge or Chobe safari lodge and many others.
Kabale Forest National Park
The next drive takes you to have a close encounter with human close relatives – the chimpanzees, kibale forest is a great primate destination famously termed as the "Adventure Capital of East Africa", there are about 13 primate species recorded here. Many tourists love to visit kibale forest due the impressive number of chimpanzees about 4950 individuals surviving in the forest. Although the chimpanzees is the key attraction here, you as well encounter other exciting primate species like the L'Hoest monkeys, red tailed monkeys, white and black monkeys,  grey checked Mangabey plus many beautiful bird species. A drive from Murchison falls park takes about 10 hours to access kibale forest by road.
Queen Elizabeth national park
Commence with a drive to Queen Elizabeth National Park where you encounter a diversity of breathtaking wildlife spotted in big numbers, without forgetting the African big five animals. The park harbors about 95 mammal species plus about 600 bird species, however, its paramount to note that the tree climbing lions in ishasha sector is one of the main reasons why travelers flock this safari park. Expect to enjoy self drive tour in the park and a boat cruise on Kazinga channel, experience its beauty, view amazing wildlife at the shores like hippos, crocodile, elephants and buffaloes quenching off their thirst, later return to the lodge for relaxation. Besides wildlife viewing, feel free to delight in the chimpanzee trekking experience in Kyambura gorge in Queen Elizabeth at USD $50 per person per single trek. The journey from kibale forest to Queen Elizabeth national park will take you about 2 hours while driving through Fort Portal-Mpondwe,  Mbarara -kasese highway.
Bwindi Impenetrable Forest National Park
Next up on your self drive program is a tour to Bwindi impenetrable forest national park one of the most visited safari destination where you encounter with the endangered Mountain gorilla species in their natural habitat. Bwindi forest is home to almost half of the remaining mountain gorilla species in the world and there are about 19 habituated gorilla families open to all tourists for gorilla trekking safaris through out the year. The trekking can take you 30 minutes to half a day depending on the location of the gorilla family, therefore don't forget to carry your packed boxes, snacks and enough drinking water to keep you going. Feel free to take photos with them as you learn more about their exciting behavior in the jungle, to see the mountain gorillas in Bwindi forest, you are required to purchase a permit of USD $700 per person per single trek and UGX 250,000 to all East African Residents and Ugandans.
After the incredible experience in Bwindi forest, you can choose to take a visit to Lake Bunyonyi for leisure and relaxation, canoe ride to experience the 29 islands. Probably you can have a stopover at Bunyonyi and continue with a drive to Kampala, marking the end of your self drive trip.
Incase you would love to book a self drive road trip adventure this season, don't hesitate to get in touch with our travel experts to assist you plan a perfect experience in the Pearl of Africa, for more information and inquiries, simply send us an email on info@rentadriveruganda.com or call us directly on +256 414 699459 / +256-700135510.
Sandra Nakalema