How To Book A Driver In Uganda
A driver or chauffeur is one of the most important aspects of any successful road trip, a person given the responsibility to ensure you get where you are going safely and comfortably while getting some information about the places and attractions you are visiting. As much as a self-drive road trip may be cheap and flexible, hiring a professional driver is always the safest and most convenient option because you don't need to worry about getting lost, fixing a mechanical problem, lifting cargo, washing the car or driving for that matter as you personal driver got you covered.
Planning to visit Uganda and would prefer a guide road trip, we present to you steps to help you book a driver in Uganda securely online or in person.
Step 1– Go online & search
The best way to find available drivers for hire in Uganda is by browsing the internet and comparing options. You can use Google search engine and type in "driver hire Uganda" or "drivers for hire in Uganda" and then look through the options available. There are a variety of driver hire agencies in Kampala city but the most prominent one has always been Rentadriveruganda.com given it's good reputation, excellent past customer reviews and great drivers.
Step 2 – Choose a driver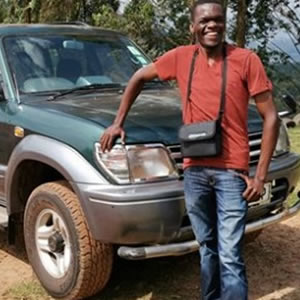 Now the next step to booking a driver is to choose one who can satisfy your personal needs and budget. There are a variety of well-trained drivers in Uganda but not all can give you what you are looking for and so it's up to you do some research on the might-be drivers before you decide to book. Check their profiles on the company website and go further ahead to check reviews from their past customers as well their social accounts to get clarification about who you are traveling with.
Step 3 – Choose a car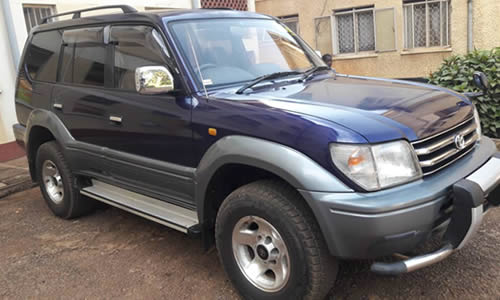 After you have determined which Uganda driver you will be travelling with, it's time to determine which rental car you will be using for the trip. Always choose a car that can fit the number of people traveling plus your planned budget. Sometimes once you choose a driver, a car is assigned to you but you should avoid this and ask for a car that suits your personal needs.
Step 4 – Confirm booking
The last step to booking a driver is the confirmation of reservation, most of the companies will require a 30% deposit of the total amount while other will require half but either way it's all part of confirming that you have reserved a driver + car. An invoice will be sent with all details including where to deposit the money and then you will be saved in the database.
Step 5 – Get driven off
Once your driver reservation has been confirmed, all that is left is for you to get picked up by the driver at the airport or hotel or residence for your road trip around the city, parks or any other destination of your choice.
Planning to visit Uganda and require the services of a driver, the above steps should help you make a booking as easily as possible. You can get in touch with us today by sending an email to info@rentadriveruganda.com or call us now on +256-700135510 to speak with our reservations team.