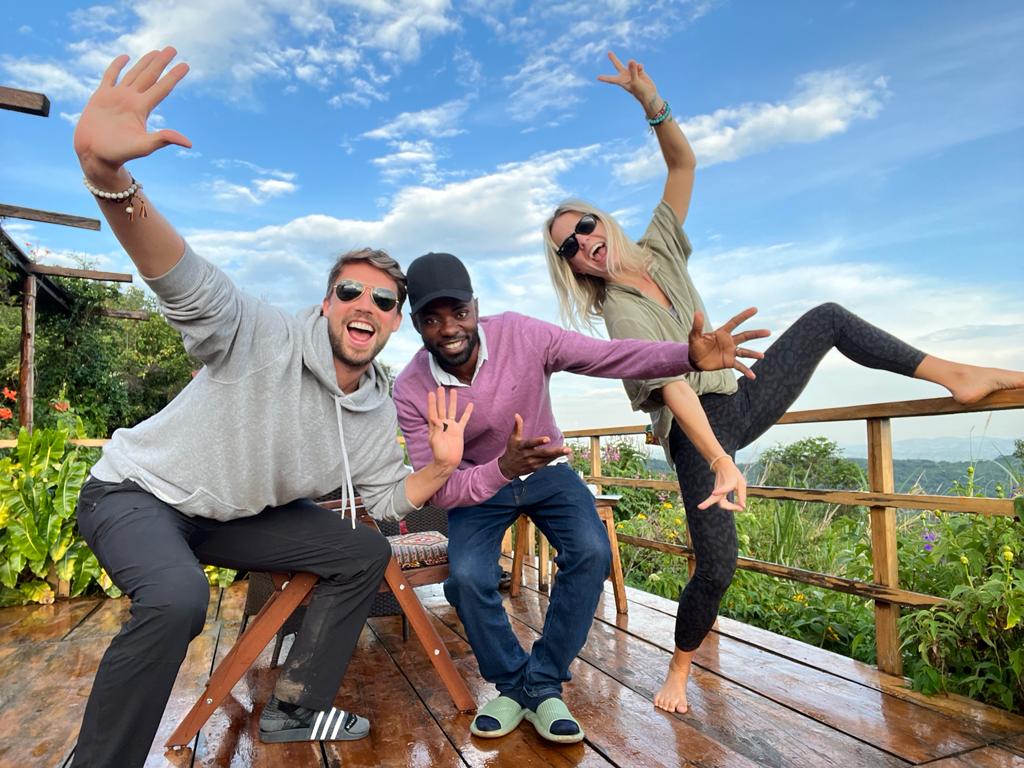 7 Days Safari In Western Uganda With Nuwahereza Anthony
I have been to several national parks and tourist destinations in western Uganda but two of my favorite parks have always been Kibale forest & Bwindi national park; the best primate tracking destinations in Africa. I was privileged to accompany a lovely couple from Canada on this amazing journey in the west, David & Bianca Aubin were just as excited as i was and even more because it was going to be their first time tracking mountain gorillas and chimpanzees.
So without further ado, i would like to take you through our marvelous journey to Bwindi & Kibale.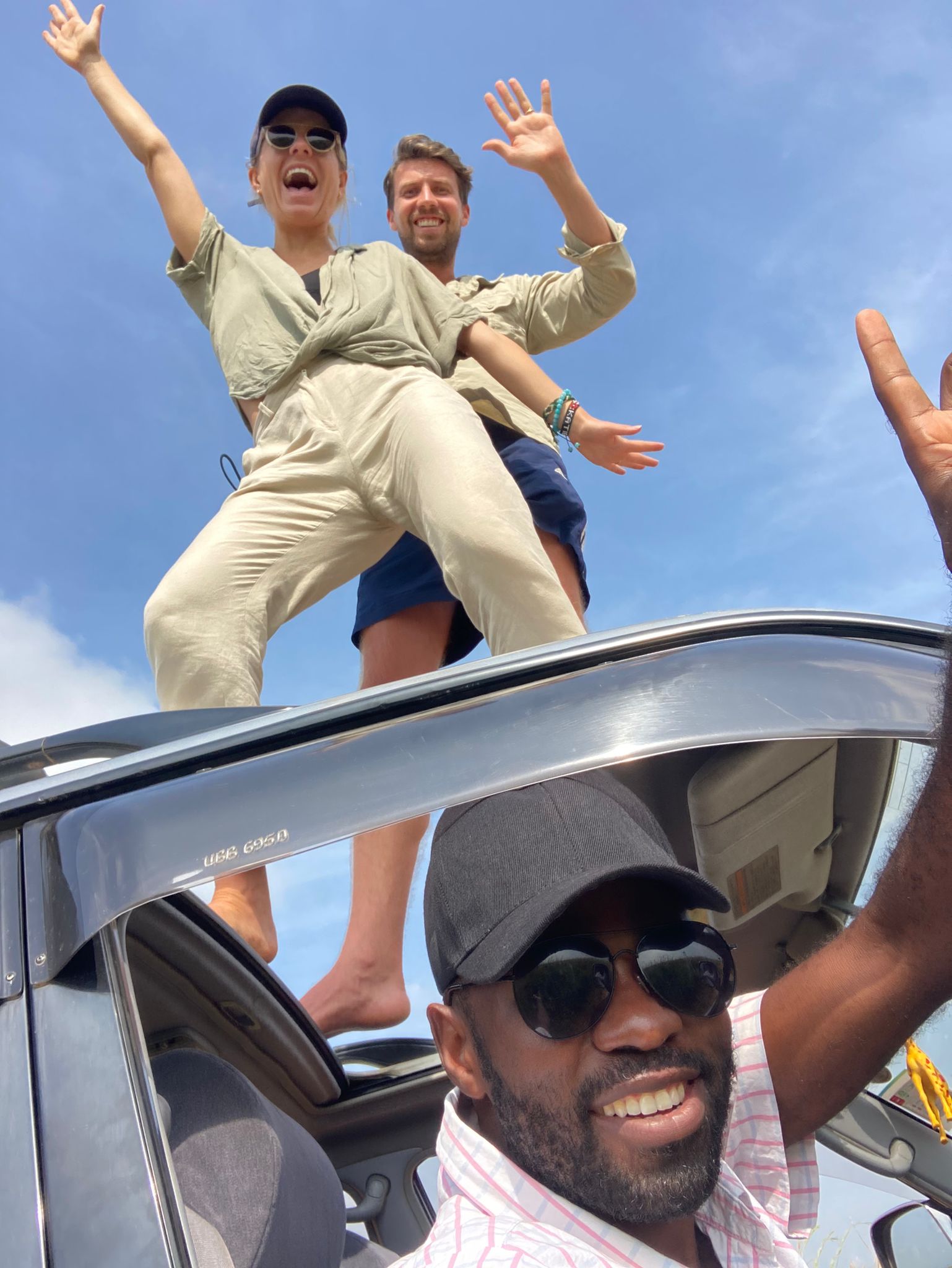 Day 1 – I picked up David & Bianca from Entebbe at 2 Friends Hotel as early 7 am for 5 hours road trip to Fort Portal. We checked in at Lodge Bella Visita, a beautiful lodge situated at the edge of Nyamiteza's crater lake near Kasunganyanja.
Day 2 – After an early breakfast at the lodge, i drove David & Bianca to Amabere Ga Nyina Mwiru; one of the most popular cultural sites in Fort Portal. The walk to the caves is as awesome as the actual sighting, we were welcomed by the sound of waterfalls on the Amabere caves until were finally inside. The stalagmites and stalactites inside have been called the breasts of Nyina Mwiru for decades by the Batoro. We drove back to Lodge Bella Visita for dinner and an overnight stay.
Day 3 –  The day David & Bianca had long waited for was here and we didn't waste any time driving to Kanyanchu center, the base and starting point for chimpanzee tracking in Kibale forest or any other activity. After a short briefing from the UWA guides, we started the walk into the jungles in search of the chimpanzees encountering a variety of other primates and bird species most notably the Blue monkeys and rare birds. We drove back to the lodge in the afternoon to relax after a 4 hours trek in Kibale forest.
Day 4 –  We enjoyed an early breakfast before embarking on a trip to Lake Bunyonyi; another famous water body in Uganda containing up to 29 islands with some of the best views and accommodation perfect for relaxation before or after gorilla trekking safari in Bwindi forest which is only about 2 and half hours drive. We relaxed and had some time to chat and talk with David & Bianca as we enjoyed the beautiful views of the lakes and islands at the Lake Bunyonyi eco-resort.
Day 5 – After breakfast, we checked out of the Bunyonyi eco-resort and i drove David & Bianca to Bwindi forest; the home to over half the last surviving mountain gorillas in the world. We proceeded directly to the gorilla trekking headquarters for briefing and last-minute preparation before the gorilla trekking expedition begins. We were lucky enough to spot them in less than an hour taking pictures of these gentle giants as they feed and play.  We checked in at Rushaga gorilla camp for dinner and an overnight stay.
Day 6 – After an exciting adventure in Kibale & Bwindi forests, we headed off to Mbarara town- one of the most popular destinations in western Uganda renowned as the stronghold for the Ankole people and the best base for exploring Lake Mburo & Queen Elizabeth national parks. We stayed at Wagga resort for relaxation and shopping for souvenirs.
Day 7 – The western Uganda safari adventure ended and we had to drive back to Kampala city proceeding directly to the airport where i bid fair well to David & Bianca. I will surely never forget this two loving and jolly couple.
All in all i enjoyed every bit of the western Uganda safari and would highly recommend any tourist looking for an exciting primate adventure to try out the above itinerary. Rent a car & driver in Uganda today and embark on a guided road trip