Everyone would surely love to work or travel with Tumuhimbise Edson again and again for any kind of projects or tours. Right from the start or the time of first meeting until the project or venture comes to the end, it is simply smooth, entertaining and a timely trip with the 35 years old driver.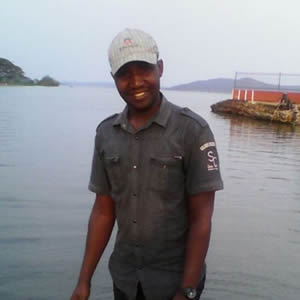 Mr. Tumuhimbise is a highly experienced driver in Uganda, well trained in the transportation field specifically driving. With driving experience of over 6 years, Edson has all basic and necessary skills important and crucial during travel on the roads of Uganda and the rest of east Africa.
He knows motor vehicle mechanics, general maintenance of the car, defensive driving and international Highway Code. Edson has a good record for time keeping, taking care of his car, flexibility and perfect client management.
In the 6 years of professional driving, Tumuhimbise Edson has discovered more areas in Uganda and Rwanda and can therefore conduct safari tours to numerous destinations like national parks, heritage sites, Kampala city and the surrounding areas plus the rest of the Uganda districts.
With ability to operate both manual and automatic transmission, the project driver handles all kinds of saloon cars, 4X4 and bigger cars including station wagons, land cruisers, double cabin pickup, and coaster bus.
Edson is linguistic, he is good at English, Runyankore/Rukiga, Luganda, Rutooro and Kiswahili among other languages.
To book Edison as your driver for the road trip in Uganda, send an email to info@rentadriveruganda.com today and travel with the most reliable company.