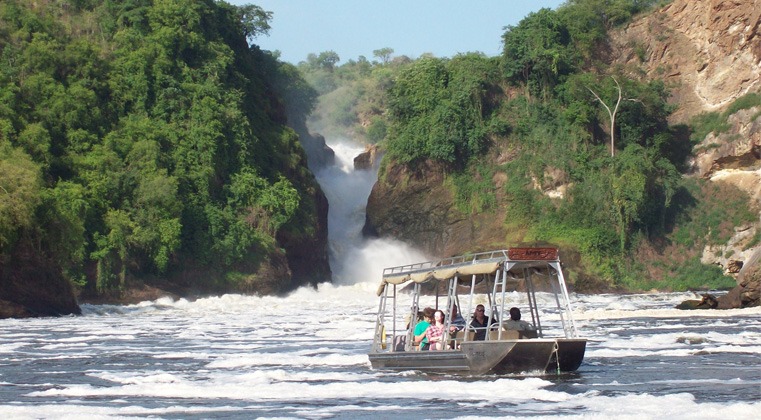 Top Means Of Getting To Murchison Falls National Park
Located about 305km from  Kampala city, Murchison falls national park lies in the northwestern part of Uganda. It is the largest and most visited national park in Uganda and is famed for its strong, thunderous breathtaking waterfalls from which it borrowed its name- Murchison falls. The park also has a spectacular landscape, numerous wildlife including four of the big five – lion, leopard, elephant and buffalo while the rhino can be seen at Ziwa Rhino sanctuary on your way to or from the park. Murchison falls national park is also a beautiful home to about 451 bird species which can be seen in the savannah plains, along the shores of the Nile, in forests and the woodlands. These different attractions make the park an enjoyable destination for safaris. If you are planning to explore it and still wondering how to access it, here are the top means of getting there.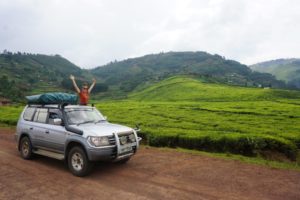 Renting a car
You can hire a car from a recognized car rental company for self drive in Uganda or opt for the company of a professional driver  The road trip takes about 5 hours from the city center passing via Masindi town through Kichumbanyobo gate in the south of the park. If you are planning to hire a car for your Murchison safari, you are advised to hire a 4X4 car in Uganda that can take you through the tracks with ease regardless of the weather. 4X4 cars such as the Landcruiser prado, Rav4, Safari Land Cruiser and Safari van are also great for wildlife viewing.
There are other several gates one can use to access the park by road; Bugungu gate also in the south then Chobe, Wankar and Tangi gates in the northern side of the park. These gates on the northern side are suitable for travelers coming from Gulu or Kidepo Valley national park.
When traveling to the park using private means of transport, that is by renting a car for self-drive or with a driver from Kampala to Murchison falls national park, you drive through the busy suburbs of Kampala namely Bwaise, Kawempe and Matugga to Luweero further through Nakasongola then branch off after River Kafu bridge and continue to Masindi. From Masindi town, you will turn left and drive about 85km to Kichumbanyobo gate which takes you through Kaniyo Pabidi forest where you will spot various monkeys, baboons and lots of birds and then connect to Paraa in the center of the park where most of the park's activities take place.
By air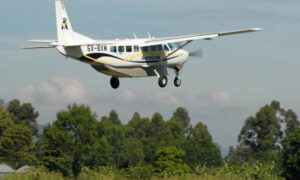 Murchison Falls national park can also be accessed by air. There are several chartered flights organized by domesticated airlines such as Aerolink Uganda, Eagle airlines and more. Visitors are picked from Entebbe international airport, Kajjansi airfield or other national parks such as Kidepo Valley national park, Queen Elizabeth national park or Kisoro to Pakuba airfield or Chobe airfield in Murchison falls national park. Pakuba airfield is located 19km north of Paraa, Chobe airfield in the east of the park and convenient for visitors sleeping at Chobe lodge while Bugungu airfield is in the southern part of the park. On arrival at these airfields, your booked lodge in the park or tour operator picks you up and transfers you to the accommodation.
Booking a fully guided trip
This is where people who want to travel to Murchison Falls national park contact registered safari tour operators or companies to arrange for their travel. On a fully guided trip, a client is given a price that includes most services such as transport (a safari vehicle) with an experienced safari guide, accommodation booking at the park plus meals, park entrance & activity fees plus transfers from the airport to the lodge in Kampala or Entebbe and back to the airport on the last day. A guided safari to Murchison falls park may seem expensive but saves you all the trouble of having to book the accommodation, the activities, transportation among others,
By bus
Traveling to a safari destination like Murchison falls national park by public means; bus is the least popular means to get there as it is also regarded not safe. It involves the use of buses that are taking the Gulu route so that you will enter through the northern gates after boarding off at the nearest towns and grab a car for hire to enter the park. An alternative is boarding a bus that is traveling to Masindi and hire a car at Masindi town to enter the park. This means of transportation is not reliable because of inconsistency in the scheduled time for departures from Kampala.
At Mumwe Global Safaris, we have well-serviced cars for hire perfect self drive and guided tours, experienced safari guides guaranteed to give you a great tour adventure in Murchison falls park. For details about the above means of accessing the park and more, contact us through info@rentadriveruganda.com or call us on +256-700135510/ +256 414-699459.