Tayebwa Elly is one of the best drivers from Uganda to take you around the pearl of Africa and other parts of East Africa. With basic skills in motor vehicle mechanics and general car maintenance, Mr. Tayebwa Elly ensures safe travel and takes care of his car so all activities can be done as planned.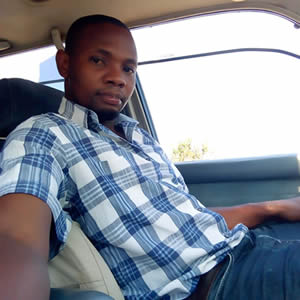 Elly is well trained in driving on all roads, even in steep and rough terrains. He respects traffic rules and follows all road signs. The defensive driver is a professional project driver licensed to drive not only in Uganda but also in the neighboring countries like Rwanda and Kenya.
At the age of 34 years, Elly has worked with various organizations on long term and short term basis and his effort has been highly appreciated. A perfect driver of small sedan cars, 4X4 vehicles including land cruiser, safari van, extended land cruiser, Nissan patrol plus bigger minivans. Whether manual or automatic gear, they are all well-handled and moved.
Languages: English, Kiswahili, Rutooro, Runyankore, Luganda and basics of the languages in northern Uganda. He as well interprets Kinyarwana and speaks the basics.
Ellyalso does guided tours around Uganda and Rwanda. Book  cars with the best drivers with us by sending an email to info@rentadriveruganda.com.