The more you do something, the more it gets perfect and so Taban Aron has been on the road for almost 20 years, imagine the experience he has. He went to a driving school to get an insight of the important information and skills required in the transportation field.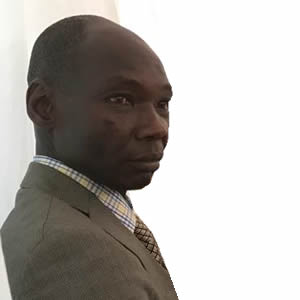 Aron drives with passion and enjoys his work. He is familiar with every corner in Uganda, most places in Rwanda, Kenya and the rest of East Africa. Where there is need to find an alternative road, he makes the right decision and in case of a mechanical issue with the car, he uses his basic knowledge regarding motor vehicle mechanics and the journey proceeds. Aron is also equipped with skills in motor vehicle general maintenance and knows the road signs and traffic rules in the different countries in East Africa.
Taban Aron got so many chances of driving in the most visited destinations in Uganda and Rwanda specifically national parks and therefore got experience in tour guiding as well.
He knows every activity that takes place in these areas plus the best time to do them, he is a great safari driver as well. Whether you want to go gorilla trekking or wildlife viewing, Aron takes you to your preferred national park in Uganda or Rwanda.
Taban Aron also drives for long term projects, airport transfers and short trips. A good operator of manual and automatic cars. Talking about 4WD? He can drive almost every kind of car. For bug groups, you can still have a chance to ride with Aron in a coaster bus.
Languages he interprets and speaks: English, Luganda, Rutooro, Runyankole/Rukiga and Kiswahili.
For any kind of projects, trips and other events, we offer the best cars with amazing drivers. You can also hire cars for self drive from Rent a driver Uganda. Contact us via info@rentadriveruganda.com