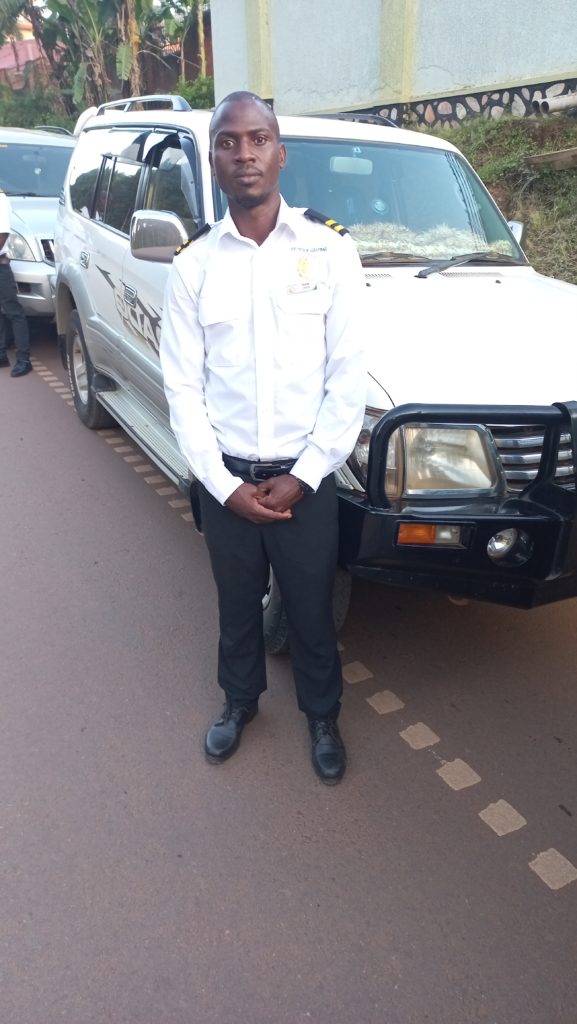 I go by the names of Musoke Isaac Kigunddu, a passionate and devoted Uganda driver working under Mumwe Global Safaris with a valid drivers license (B, CM, DL) and up to 10 years driving experience in both manual and automatic vehicles.
Driving Skills & Knowledge -I have been to some of the best driving schools in Uganda & Tanzania and gained numerous driving skills as well as mechanical knowledge hence you can be assured you will get where you are going safely and comfortable when you hire me. I have attended Uganda Driving Standard Agency in Mbarara city,  undergone 4×4 driving techniques by Defensive Driving Unit in Tanzania plus mechanical skills at Ahmed Seguya Vocational School in Kayunga.
Languages & Destinations – I am very fluent in English, Luganda , Runyankore & Kiswahili so you can be assured of an informative road trip when you decide to hire me as your personal driver on your next road trip. I have been to several destinations around Uganda most especially in the west and north regions plus i do tour guided trips to Lake Bunyonyi, Murchison falls  & Lake Mburo national park.
Car brands driven – I have driven a variety of rental cars in Uganda including the Land cruiser models, Hardtop , Drone van , Hilux, Mercedes Benz SLK, Nissan Patrol among other 4×4 cars & SUVs.
Planning to visit Uganda for business road trip, safari, research or any other project in Uganda and require a professional driver for the job, You can hire Isaac Musoke today and enjoy an exclusively comfortable ride to whichever destination of your choice.
To hire Musoke Isaac as your personal driver in Uganda, simply get in touch with us today by sending an email to info@rentadriveruganda.com or call us now on +256-700135510 to speak with our reservations personnel.