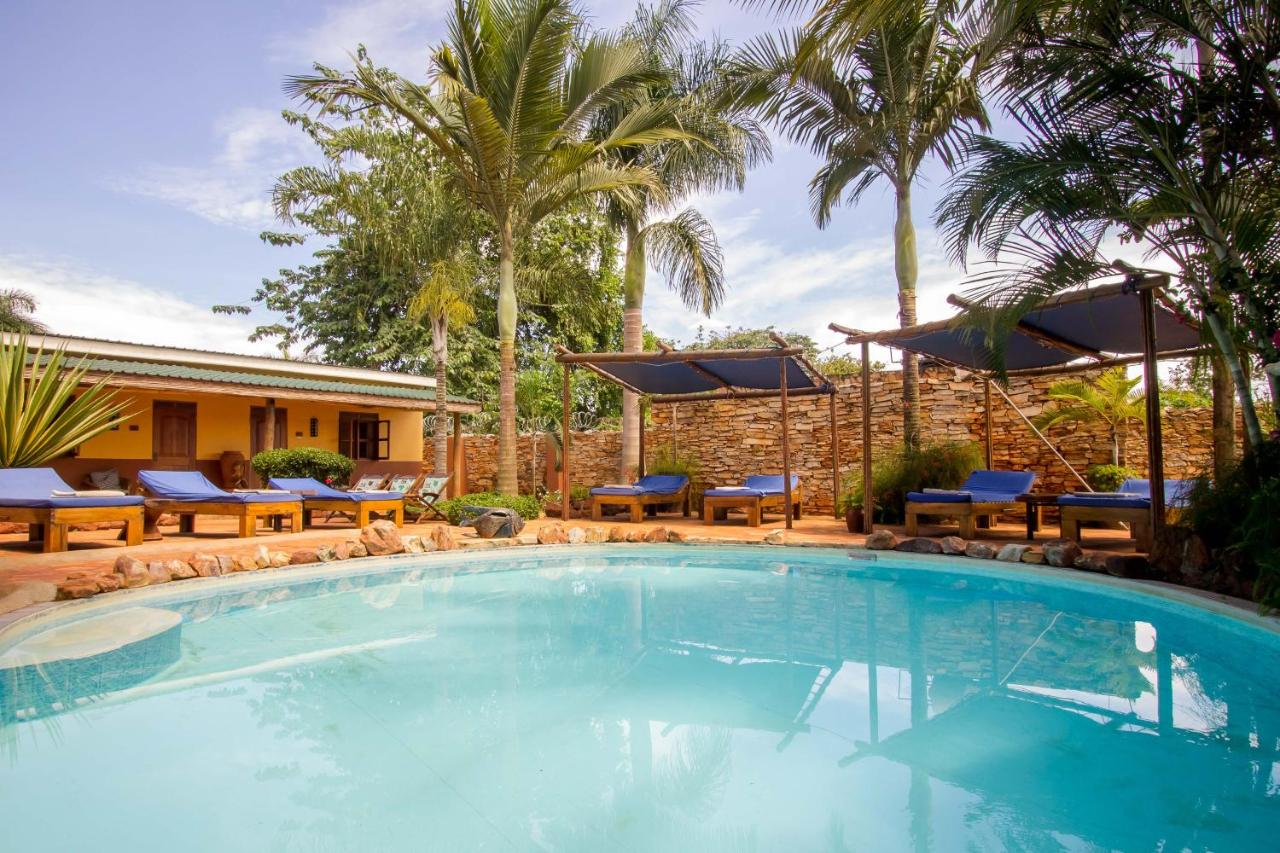 2 Friends Guest House is an elegant choice for travelers looking for accommodation in Jinja. The lodging facility opened in 2002 and it has since then been growing to be one of the best accommodation providers in the tourist and business center. Rated 4-star, 2 Friends Guest House offers exclusive accommodation facilities including a buffet breakfast, free Wi-Fi, a free and secure parking area and air conditioner in most rooms.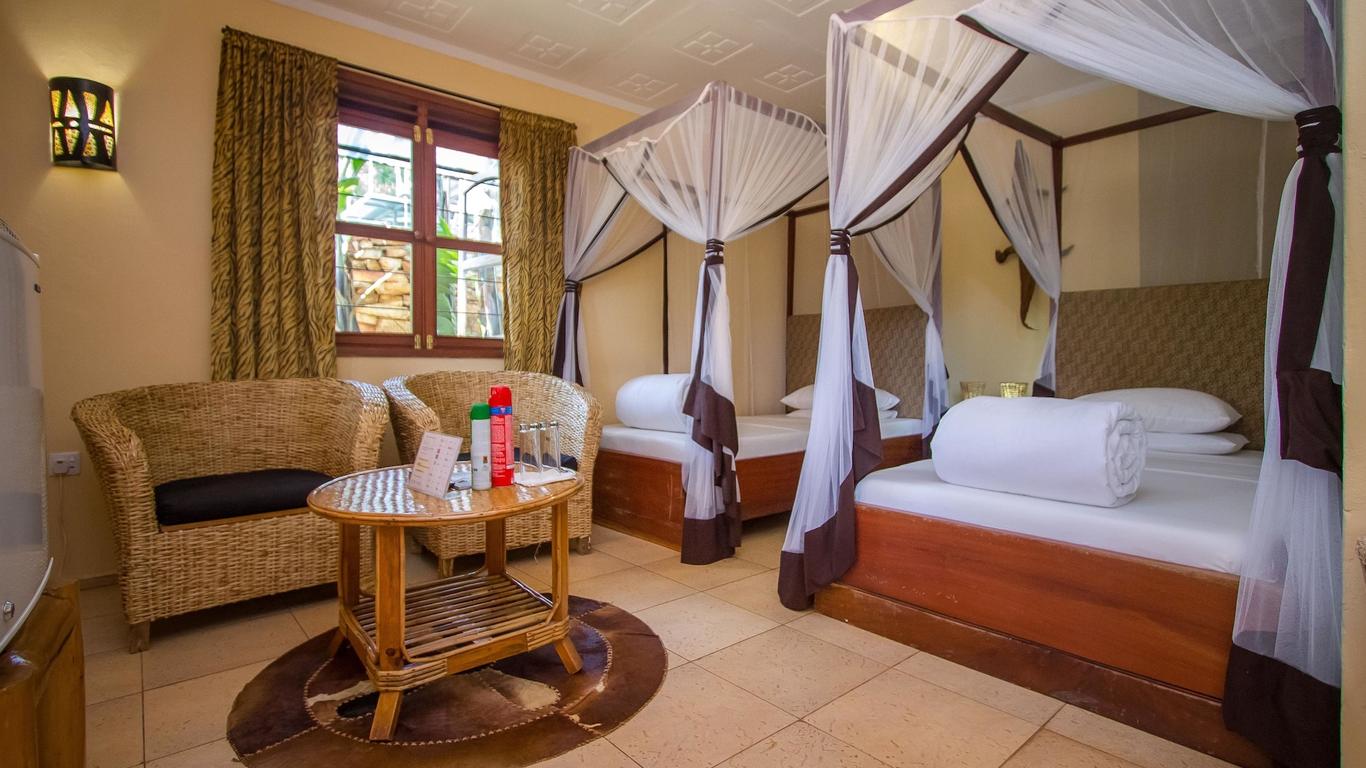 The hotel is located in a quiet residential location in the centre of Jinja and this makes access and transfer to other facilities like stores and banks. The Golf Course is also situated in close proximity. 2 Friends Guest House boasts a backup generator, swimming pool, DSTV and a well-spaced dining area.
The lodge is conveniently located near tourist attractions including the Source of the Nile and Speke Memorial Monumnet. Fun activities to do while staying at the lodge include whitewater rafting, Nile horseback riding, kayaking and quad bike riding. Guests delight in its tranquil environment that offers a relaxed and enjoyable stay.
The accommodation units at the lodge are constructed in an African style.
To book a room at 2 Friends guest house, simply get in touch with us by filling in this short contact form or by sending an email to info@rentadriveruganda.com. Alternatively, you can call us now on +256-700135510 to speak with our reservations