My Name is Edward Kaddu, I am very pleased to be part of the senior driver's team under Mumwe African Skimmer Safaris with the Rent A Driver Uganda . Having had great experience with the road life and drive various categories of cars, this won me a position in the company among the senior drivers one can look up to.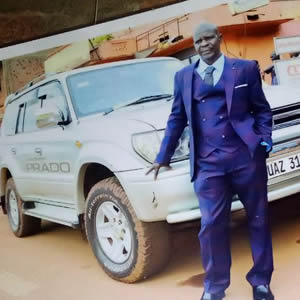 I am 47 years and a citizen of Uganda by nationality. I can communicate in various local languages around the country and in English as well. I take pride in my profession and always look forward to successful ending of very duty I am assigned to.
My expertise had been very appreciated in the long term projects around the country, business and VIP driving services and a few long distance trips.
Being a young vibrate driver is very good but with my side, I have enjoyed a number of years behind the wheel and now it is the time to  take it slow a bit, therefore I deal well with senior clients, special case transportation and others that need so much attention.
Welcome to Uganda, be sure to  travel with Edward anytime you I think of a safe travel while in Uganda.
Countries driven in: Uganda, Tanzania, Kenya