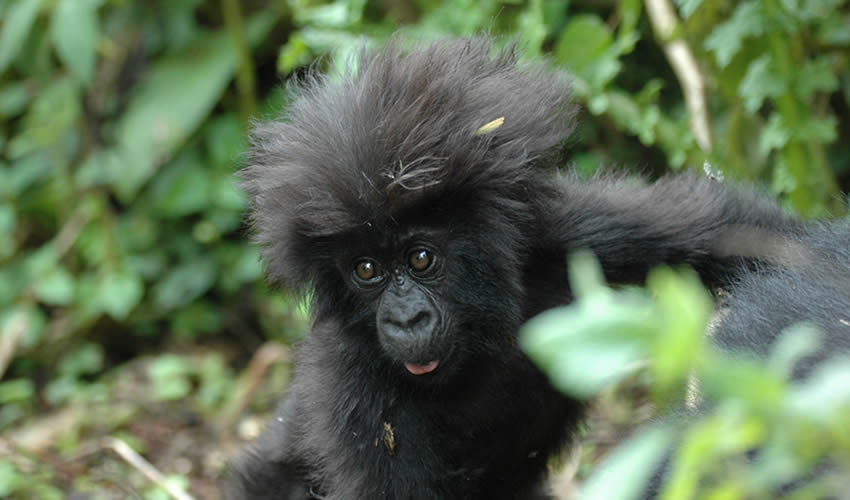 Driving Time To Bwindi Forest National Park
The 331 sq.km tropical rain forest is arguably the most evocative safari destination on the African continent. Located in the far south western part of Uganda, Bwindi impenetrable forest national park is the prime gorilla trekking destination because of the amazing population of gorillas, more than half of the world's surviving mountain gorillas call Bwindi home. It is situated in Kabale district found in Kigezi region. Bwindi impenetrablenational park lies about 450km by road from Entebbe international airport though distances vary depending on the traveler's sector of trekking.
Many tourists to Uganda visit Bwindi forest national park for the thrilling gorilla trekking experience which can be done any time of the year. Most travelers get there on guided tours with professional safari guides because of the long distance that requires relaxation during the road trip to reserve energy for the trek the following day. Also, a guided tour to Bwindi Impenetrable National Park takes you to various sites along the way to the park which may not be found out on a self drive safari.
The highest proportion of travelers to Bwindi start their trip in Kampala or Entebbe international airport. Road transport is the most commonly used means though some tourists that do not want to sit for long hours, could be in a hurry and can afford use air transport from Entebbe or Kajjansi. Bwindi impenetrable national park can also be accessed from Kigali in Rwanda.
Driving time from Entebbe International Airport to Bwindi
If you are planning to travel to Bwindi, you are advised to hire a car that is suitable for the trip. 4X4 cars such are safari vans, extended land cruiser and Land cruiser Pradokeep tourists comfortable throughout the journey to the destination. The approximately 450km takes about 10 hours by road from Entebbe and Kampala. The transfer takesalmost the whole day with stop overs at the equator and sometimesat Igongo Cultural Centre.
Driving time from Queen Elizabeth National Park to Bwindi Impenetrable National Park
Queen Elizabeth national park being the closest savannah park to Bwindi is one of the destinations commonly included on the gorilla safaris in Uganda. The transfer can as well be by road or flight. Queen Elizabeth national park is home famous because of the tree climbing lions found in its Ishasha sector in the southern part. They can be seen during game drives. Otherinteresting things to do here include boat ride along Kazinga channel and wildlife viewing in Kasenyi. Driving from this savannah park to Bwindi forest national park takes about 4 hours.
Driving time from Kibale Forest National Park to Bwindi Impenetrable National Park
Are you looking forward to visiting Ugandato the most interesting primates on the planet; the endangered mountain gorillas in Bwindi and chimpanzees in Kibale national park. This is a highly exhilaratingprimate safari worth doing when exploring Africa. It takes you to Kibale national park first for chip trekking and then proceed to Bwindi forest for gorilla trekking. It takes about 5 hours y road from Kampala to Kibale where the activity is conducted the following day. A road transfer from Kibale nationalpark to Bwindi impenetrable national park takes 6-7 hours with a lunch break en-route.
Driving time from Kigali airport to Bwindi Impenetrable National Park
If you want to dodge the long travel from Entebbe to Bwindi, you can choose to fly to Rwanda and connect to Uganda's gorilla destination via Cyanikaborder. Unlike in Uganda where if you want to use road transport then you can't have the 2 days gorilla trekking safari to Bwindi, this is possible with an option of flying to Kigali and connect to Bwindi. From Kigali international airport to Bwindi national park takes 4-5 hours. Therefore, you can trek gorillas in Rushaga sector and thereafter head to Rwanda after the activity. To know more about accessibility to  various national parks in Uganda, send us an email  at info@rentadriveruganda.com or call our office at 0700135510.