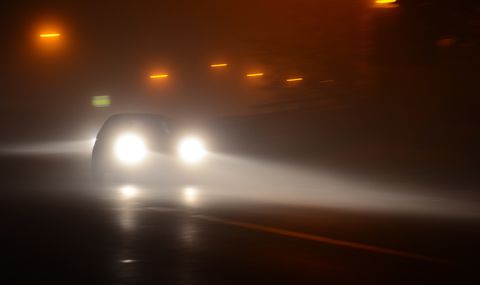 6 Safety Tips For Driving At Night In Uganda
Driving at night is more dangerous than during the day and this is not just any road delusion. Most of the fatal accidents & highway robberies are five times more likely to happen at night in Uganda than in day time leading to a final conclusion that it's a big risk to drive in the wee hours of the night.
One of the major reasons we at Rent A Driver Uganda support this fact is because a driver only gets a small glimpse of the road ahead hence little space and time to hit the brakes, plus the bright lights from incoming side vehicles also add to the risk.
There are several other factors that make driving at night a daunting and challenging task but here are some tips to help you reduce the risk whether you are within Kampala city or headed up-country.
1- Drive defensively – The art of anticipating a dangerous situation on the road in spite of mistakes from other road users or unfavorable conditions like rain. Keeping a 2 to 3-second gap between your car and the one in front of you gives you enough time to stop. Controlling & reducing your speed when entering a bend, watching and respecting other road users including pedestrians are all part of defensive driving and will be of use when it comes to driving at night.
2- Avoid driving under fatigue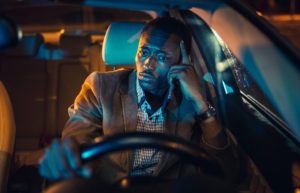 Most of the road accidents that occur from midnight to 6am are because of tired, exhausted or drowsy drivers. Be extra careful when driving these late hours by drinking some hot coffee/caffeine or pulling over at a restaurant, motel or guest house for some rest and refreshments. Other things that can help you keep awake include turning up the volume of the radio or MP3 player or rolling down your windows for fro some fresh air. Another way you can handle fatigue is by traveling with a friend or family member who is licensed to drive.
3- Drive slow
Over speeding is regarded as the world's leading cause of accidents that claim the lives of thousands every year mainly due to negligence, drinking while driving or just showing off. The poor visibility coupled with short reaction time means you will get into an accident if you are driving at a very high speed, so we at Rent A driver Uganda strongly advise you to drive slowly or maintain the speed limit when driving at night in Uganda or any other destination for that matter.
4- Clean Or Repair your windshields –
Damaged or dirty windshields can lead to poor vision as they scatter light leading to glare and next thing you know, you are colliding or driving off the road track. Always make sure you clean your windshields before you get in the driving seat as this will help you in the long run. This should also apply to the headlights for that clear vision you so much need during the dark night drive.
5-Use high beams when needed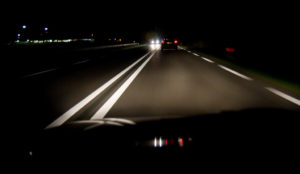 Most of the drivers tend to ignore or underutilize the high headlight beams yet they are very helpful especially if you are traveling upcountry using the open highway roads as well as rough off-road village tracks. You can buy a car with an adaptive lighting system or just have it installed to help you automatically adjust light beams depending on the presence of other cars or objects hence helping you drive safely on the road  `
6- Test All Your Lights
Always endeavor to test all your lights including the low & high beams, dashboard turn signals and brake lights. Lighting is very crucial as we earlier discussed and that's why if you are having any issues with your headlights or dashboard signal lights, then it's advisable to avoid driving in the night as you risk falling victim of an accident or getting stopped by the traffic police.
Planning to drive at night when in the city or any other destination in Uganda, then we at Rent A Driver Uganda highly recommend you follow the above tips for a safe and comfortable night road trip. For any inquiries on how to rent a car in Uganda for self drive or with a driver , just get in touch with us by sending an email to info@rentadriveruganda.com or call us now on +256-700135510 to speak with us now.
By Bryan Muhoozi